Iran
Because of Betrayal… Iran is purging its militias in Syria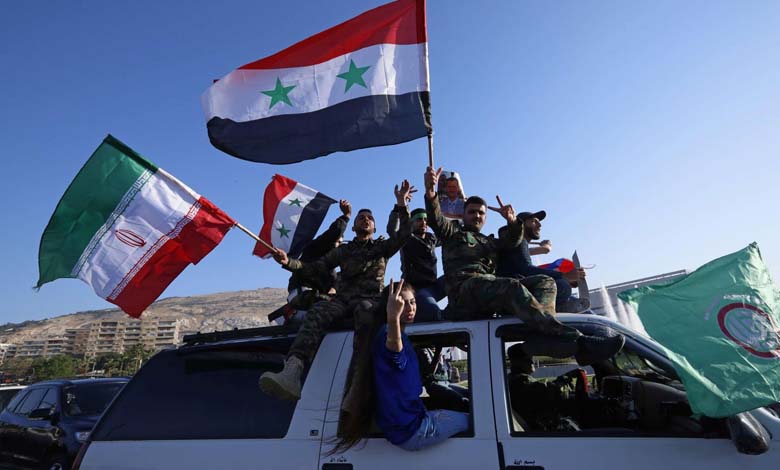 ---
The Revolutionary Guard militias, in cooperation with the Syrian regime and Hezbollah, carried out a campaign of cleansing within the ranks of their fighters, after it was confirmed that there are those who inform international bodies about their positions, arms depots and activities.
According to the Syrian Observatory for Human Rights, the regime's Air Force Intelligence began a security campaign last Saturday, during which 34 Syrian militiamen working directly with the Iranian Revolutionary Guard and Lebanon's Hezbollah in Mayadin, Al Quriyah, and Muhasan in the eastern countryside of Deir ez-Zor were transferred to the Air Force Intelligence branch in Deir ez-Zor for investigation.
According to Observatory sources, the investigations are being conducted by officers within the Iranian Revolutionary Guard Corps, Hezbollah, and Air Force Intelligence officers on charges of dealing with the International Coalition and external parties, monitoring the movements of Iranians and Hezbollah, and giving coordinates to their headquarters, military positions, and weapons depots in Deir ez-Zor, leading to the confusion of militia members in the area and their unsightedness at military sites.
The sources added that nine of those arrested were transferred to the capital Damascus, indicating that a number of the detainees were those who made reconciliations with the regime forces, joining the militias affiliated with Iran.
Sources from the Syrian Observatory for Human Rights in the "capital of Iranian militias" in the city of Mayadin, in the area west of the Euphrates, said that Iranian-affiliated militias, especially non-Syrian ones, had issued orders for their members to significantly limit their movements in the city, out of fear of possible targets. They are now hiding from sight, and they leave their headquarters only when necessary and very carefully, for fear of assassination.
On September 9th, the Syrian Observatory for Human Rights said the Lebanese Hezbollah militia arrested 17 Syrian members of its ranks on charges of working with the "international coalition".