Middle east
Crimes that do not stop… Houthi confessions reveal child detention with criminals in Yemen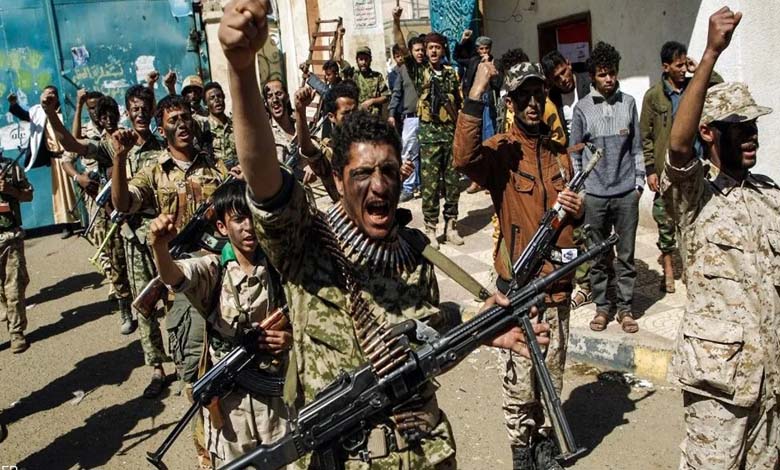 ---
Houthi terrorist militias, Iran's arm in Yemen, have confessed to the detention of dozens of children in the Al-Bayda province and their placement among criminals in public prisons in the province, in a clear violation of international law, amidst demands for the protection of children in Houthi-controlled areas.
Human rights violations
A report by the "Roaya" network revealed that human rights organizations consider the detention of children under the age of 18 and their placement in Houthi prisons in areas under their control to be a violation of international law, which criminalizes the imprisonment of children in the prisons of convicted criminals, instead of holding them in specialized juvenile centers, according to the local "Al-Montasaf" website.
These organizations have pointed out that children in Houthi detention centers are subjected to various violations, including sexual harassment, changes in social behavior, and their transformation into criminals rather than being rehabilitated.
Blatant violations
Ahmed Jabari, a Yemeni human rights activist, stated that Houthi militias arrest children in areas under their control and place them in their prisons with the aim of pressuring their parents to surrender to the group. In addition to arresting some children who have relatives who joined the army and the national resistance, they demand their return and their surrender for the release of their children.
He added that international reports and child-focused organizations have revealed alarming numbers in terms of child recruitment and their involvement in the frontlines of combat, as well as their manipulation of international humanitarian aid. Exploiting people's need for this assistance to divert it into the military effort of the militias in recruiting children in camps to accommodate hundreds of them and subject them to more than one training cycle.
Families complain that their children are abducted and forcibly taken to training camps supervised by Iranian experts and Hezbollah, without their knowledge. They are forcibly taken from schools and mosques and taught by the late Houthi leader Hussein Badr al-Din al-Houthi. They also cultivate a culture of hatred against anyone who opposes the Houthis or challenges their false slogans and misguided beliefs. Those who oppose them are subjected to various forms of torture and intimidation, including sexual assault.