Middle east
Failure of a wide houthi attack on northwest areas of Dhale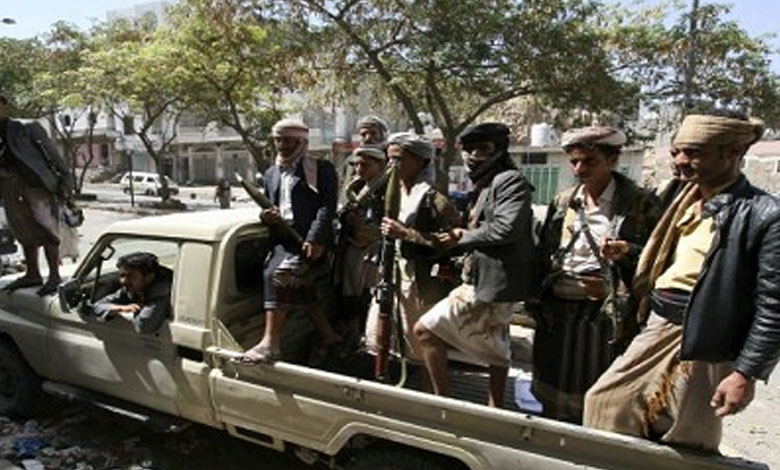 Southern forces in Yemen successfully repelled a large-scale attack launched by Houthi terrorist militias on the northwest areas of Dhale province in southern Yemen early on Saturday.
The media center of the Dhale military axis stated in a statement that units of the Southern forces stationed in the northwest of Dhale thwarted a wide-ranging attack by Houthi militias targeting the northwestern areas of the province.
The statement explained that "the Houthi militias attempted a series of offensive operations, starting with an assault towards the town of Thukhb northeast of the Husha directorate and expanding towards the town of Batar in a war theater estimated to be about 8 kilometers away."
It added that "the Houthi militias used various types of offensive weapons in these operations, but they encountered decisive resistance from the units of the Southern forces stationed at the frontlines, thwarting their attack plans."
The statement confirmed that "the Houthi militias suffered significant losses in equipment and lives, and some of the bodies of the attacking elements are still scattered on the battlefield," while "one hero from the Southern forces of the Al-Ashwi Brigades was killed during the defense."
It noted that the Houthi militias "attempted through this wide attack to achieve any field progress, but they failed and retreated after receiving painful blows from intensive artillery shelling and direct confrontations at point-blank range with automatic weapons and hand grenades."
The statement cited local sources in areas under Houthi militia control, reporting a significant number of Houthi militia members wounded, including 4 bodies transported by the militias to one of their field hospitals north of the Husha directorate and then towards the Ibb governorate.
The Houthi militias are attempting both ground offensives and infiltration attempts in an effort to make territorial gains, but they quickly retreat burdened by losses. Their most recent ground attack, four days ago, targeted the town of "Al-Fakhir" in Qa'tabah, north of Dhale, resulting in the death and injury of 10 Houthi fighters.
The Houthi militias have intensified their military attacks both internally and along the Yemeni borders, in a blatant challenge to peace efforts led by the United Nations and supported by international and regional parties, aiming to reach a permanent ceasefire agreement.