Policy
Due to the Israeli aggression on Gaza… Will the U.S. State Department rebel against Biden and Blinken?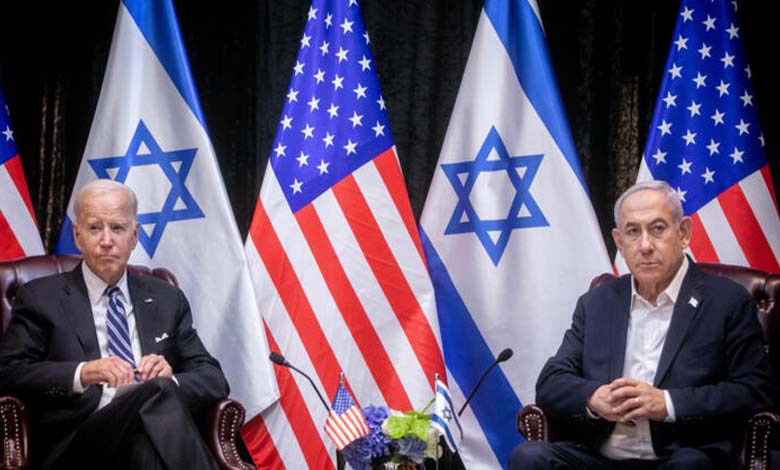 ---
Media reports indicate that the U.S. State Department is witnessing a plan for rebellion due to its unlimited support for Israel, which commits daily atrocities against the Palestinian people in Gaza and the West Bank.
U.S. Secretary of State Antony Blinken acknowledged the emotional impact that the war between Israel and Hamas has left on his staff, as reported by (French Press Agency). In a message to all employees of his department the day before yesterday, Blinken pointed out the "difficult" circumstances affecting the U.S. diplomatic corps, some of whom are experiencing "waves of fear and bias" generated by the conflict.
The message stated, "I know that for many of you, this time has not only been a professional challenge but also a personal one," adding that the United States is saddened by the loss of "every innocent life in this conflict." Blinken wrote, "Let us also ensure we maintain the space for debate and dissent that makes our policies and institutions better, and expand its scope." He explained, "We have a difficult path ahead, the danger of more disruptions and conflicts is real."
The Huffington Post had reported that State Department employees are dissatisfied with the U.S. policy on the Middle East conflict, and one of them informed the website of a planned "rebellion" within the department. A senior official at the U.S. State Department announced his resignation the day before yesterday in protest of the Biden administration's approach to dealing with the crisis.
Josh Poll explained on LinkedIn that his resignation was due to "disagreements over the policy related to our continuous lethal aid to Israel".