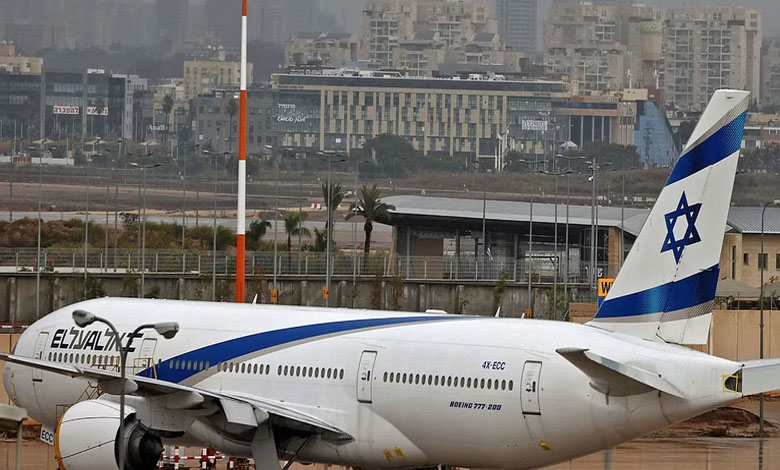 ---
The Israeli plane took off from Ben Gurion International Airport in Tel Aviv with 170 Israelis on board, transporting them to Doha to attend the World Cup soccer tournament, which starts today, Sunday, according to Israeli media.
According to the same source, five more flights are scheduled from Israel to Qatar in the coming days, to transport thousands of Israelis to attend the World Cup, which is considered the most prominent football event in the world, to be held every four years.
"In recent days, a few thousand Israelis have arrived in Doha via indirect flights."
Alon Lavie, spokesman for the Israeli Mission for the World Cup, announced that a consular team will provide services to Israeli citizens in Qatar to attend the World Cup, praising the good relations that characterize cooperation between the two countries.
Joint celebration
The colors of the flags of Qatar and Israel appeared on balloons to mark the first commercial flight between the two countries.
The travelers appeared very happy to be able to attend the football tournament, even though Israel did not qualify for the international event.
Israelis have expressed a desire for this flight to be a prelude to permanent direct flights, after a full détente between Qatar and Israel.
At least 10,000 Israelis are expected to attend the month-long games, most of them coming through a third country.
Later in the evening, the opening ceremony of the 2022 FIFA World Cup will be held at the Al-Bayt Stadium in the Qatari capital, Doha, in the presence of high-ranking heads of state and world leaders.