Turkey
Turkey 'avenges' Istanbul deaths with raids on Syrian Kurds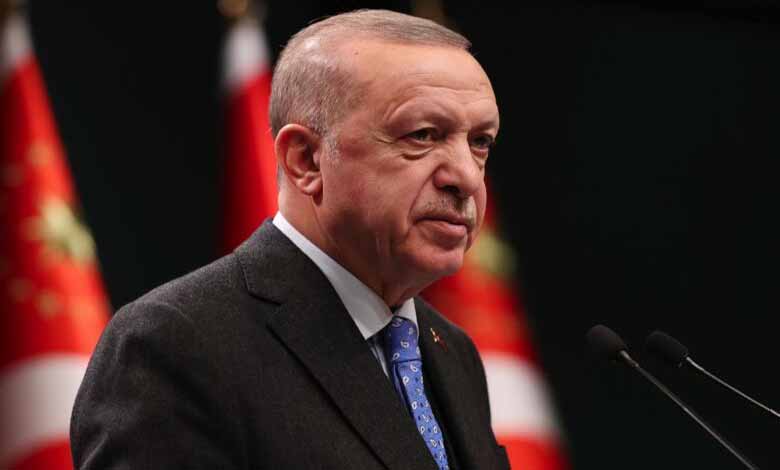 ---
Turkey launched air strikes against what it said were bases of Kurdish rebels in northern Syria in an operation that comes nearly a week after a deadly Istanbul attack in which six people were killed and around 80 injured. Ankara blamed the attack on the Kurdistan Workers' Party (PKK), which has been waging an insurgency against the Kurdish state for decades.
At least 12 people were killed, including fighters from the Syrian Democratic Forces (SDF), whose backbone is the Kurdish People's Protection Units (YPG), the Syrian Observatory for Human Rights said.
"Kobani, the city that defeated ISIS, is being bombed by Turkish occupation planes," said SDF spokesman Farhad Shami.
It also reported other strikes on the villages of Baylounieh in the northern Aleppo countryside and Dahr al-Arab in the northeastern province of Hasaka, while the Syrian Observatory said Turkish air forces carried out 20 strikes in the two provinces.
The strikes came days after the Washington-backed Syrian Democratic Forces (SDF) denied any link to the November 13 bombing in Istanbul that killed and injured dozens.
Following the attack, Turkish authorities arrested a young woman of Syrian nationality and accused her of planting the bomb that exploded on the crowded Istiklal street in central Istanbul.
Turkish Interior Minister Süleyman Soylu on Monday blamed the PKK for the attack. Turkish police said the defendant confessed that she had planted the bomb on the orders of the PKK and that she had received instructions from the town of Kobani.
Turkey's Defense Ministry said early Sunday that it had carried out airstrikes on Kurdish militant bases in northern Syria and northern Iraq, which it said were being used to launch attacks on Turkey.
The attack was predictable, but its timing was unclear after threats by senior Turkish officials following the recent deadly attack in Istanbul, which Ankara blamed on the PKK.
The strikes targeted bases of the outlawed Kurdistan Workers' Party (PKK) and the Syrian Kurdish People's Protection Units (YPG) militia, which Turkey considers a wing of the PKK, the ministry said in a statement.
Turkey said on Tuesday it would pursue targets in northern Syria after completing a cross-border operation against militants of the outlawed Kurdistan Workers' Party (PKK) in Iraq, following last week's deadly blast in Istanbul.
No group has claimed responsibility for the blast on Istanbul's Istiklal Street, which the PKK and SDF have denied.
Turkey has carried out three incursions so far into northern Syria against the Syrian Kurdish People's Protection Units (YPG), which it says is a wing of the Kurdistan Workers' Party (PKK). Earlier, Turkish President Recep Tayyip Erdogan said his country could launch another operation against the YPG.
In another development, the Bulgarian judiciary charged five people recently arrested with supporting terrorist acts in connection with the bloody attack in Istanbul on November 13th that killed six people and injured around 80 others, Bulgarian Prosecutor General Ivan Gishev announced yesterday (Saturday).
Geichev said that Bulgarian police special forces arrested three men of Moldovan origin, a man and a woman of Syrian Kurdish origin a few days ago, after investigations and close cooperation with prosecutors in neighboring Turkey.
"Five people have been charged. "The charges are made by two groups: one of supporting terrorist acts in another country, namely the attack in Istanbul, and the other of human smuggling," he said, adding that they were mainly involved in human smuggling through Turkey and smuggling in general.
A Bulgarian court subsequently ruled in camera that the four men should remain in custody pending trial on charges of human trafficking, saying that it had insufficient evidence to hold them on charges of supporting terrorist acts, while prosecutors did not ask the court to continue the woman's imprisonment due to sanitary conditions.
In Chisinau, the Moldovan Foreign Ministry confirmed the arrest of three citizens. "Our country strongly condemns any terrorist acts, including in Istanbul," foreign ministry spokesman Daniel Voda said.
Ivan Gichev said prosecutors in Turkey had already asked for the extradition of some suspects who were complicit in the bombing.
On Friday, a Turkish court ordered the pre-trial detention of 17 suspects accused of involvement in the blast, including the bomber, identified by police as a Syrian named Ahlam al-Bashir.
No group has claimed responsibility for the blast, which also wounded more than 80 people on Istiqlal Street, a historic place teeming with pedestrians.
The Turkish government swiftly blamed Kurdish rebels, and police said the assailant had received training from Kurdish militants in Syria.
Ankara is also expected to use the Istanbul terrorist attack to increase pressure on Sweden and Finland, which are seeking to join NATO. Turkey is blocking their efforts on condition that they hand over two wanted members of the Kurdistan Workers' Party (PKK) and Fethullah Gülen's organization, among other demands, to drop its objections.
Ankara and Stockholm are discussing Turkish demands that include handing over wanted individuals and abandoning pro-YPG positions, while Sweden has already rescinded a 2019 decision to ban arms exports to Turkey in response to a Turkish military operation against Syrian Kurdish positions.
The Syrian Democratic Forces (SDF) – the backbone of which are Kurdish militants – are backed by a US-led international coalition and more heavily armed and trained American support as they spearhead the fight against the Islamic State.