Europe
French politicians accuse Benzema of 'Ties to the Muslim Brotherhood' – Details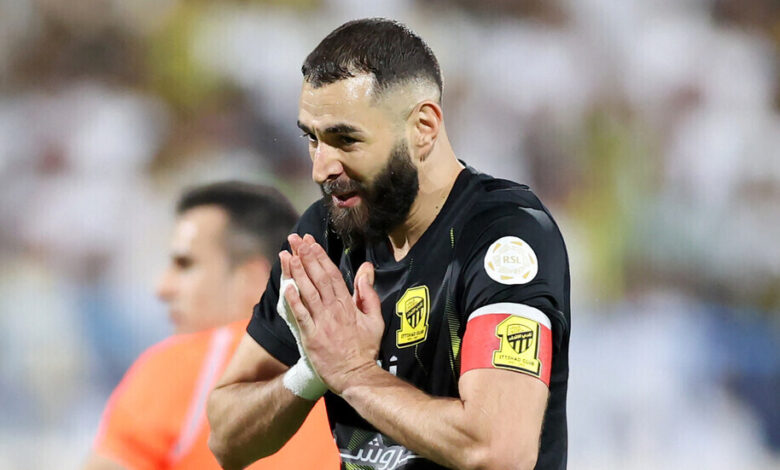 ---
After the French international football player Karim Benzema posted messages in support of Gaza residents against Israeli military attacks, French attacks against him have escalated. He has been accused of having ties to the Muslim Brotherhood and Hamas, and some politicians have called for stripping him of his French citizenship and the Golden Ball award.
French Interior Minister Gérald Darmanin accused French star Karim Benzema of having ties to the Muslim Brotherhood and said during his appearance as a guest on the "L'heure des Pros" program on CN News: "For several weeks, I have been particularly interested in the case of Mr. Benzema, who has a bad reputation, as we all know, with the Muslim Brotherhood."
French Senator Valérie Boyer called for stripping Karim Benzema of the Golden Ball award and his French citizenship if Interior Minister Darmanin's claims about his "relations with the Muslim Brotherhood" are verified.
Benzema's lawyer was quoted as saying that the football star is considering suing the Interior Minister, who accused him of being a member of the Muslim Brotherhood, as well as European Parliament member Nadine Morano, European Parliament member Frank Tabbira, and French parliament deputy Valérie Pécresse, who formally requested the withdrawal of Karim Benzema's citizenship.
Former French Minister Nadine Morano criticized him and said during her appearance on CN News and Europa 1 radio: Benzema has chosen his camp and has become "an agent for the propaganda practiced by Hamas, which also aims to break Israel."
Morano, an important figure within the Republicans party, criticized Benzema for not taking any solidarity steps toward what she called the "victims of Hamas among the Israelis."
Far-right politician Jean Messiha said: "Benzema feels more connected to the Islamic nation than to France, like many others; he is French only on paper."
French parliament deputy Valérie Pécresse submitted a request to Parliament to withdraw French citizenship from Karim Benzema, but her request is considered individual, and there is no approval within the French Parliament so far.
In her statement, the French parliament deputy wrote: "If, as Interior Minister affirmed, Benzema has relations with the Muslim Brotherhood, I demand sanctions against him, specifically the withdrawal of French citizenship. We must take action against those who continuously threaten our country."
Karim Benzema, a Golden Ball holder, had posted a message of support for Gaza residents in a tweet on the platform X, saying: "Our prayers go out to the Gaza residents who have once again become victims of the relentless bombing, sparing no child or woman."