Maghreb
How the International Community seeks to regulate election laws in Libya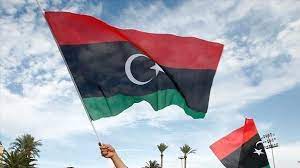 ---
Years of major political crisis in Libya, with the presence of militias obstructing any new political process calling for consensus among the parties in Libya, which has been in a dark tunnel since the overthrow of Colonel Muammar Gaddafi's regime.
Successive UN missions have been seeking to resolve the crisis, and with what has recently happened in Derna, everyone is now looking at the interests of the Libyan people without achieving popular interests and holding elections as soon as possible. There is also a UN promise that reconstruction efforts in Derna, under two "unsuccessful" governments, would be more successful if there were one government.
UN Mission confirms readiness for elections
The United Nations mission in Libya has confirmed that it will work on "evaluating the possibility of implementing" the election laws issued by Parliament Speaker Aguila Saleh, adding that it has received a copy of those laws. It will also work towards finding middle-ground solutions, "including matters related to the formation of a unified government."
The mission emphasized that it believes political solutions must be reached through consensus and be feasible to ensure a smooth electoral process. During an online press conference, Norland expressed his belief that the situation is already conducive to developing a credible roadmap for holding elections, as the political process in Libya needs to move forward, especially since the groundwork is ready for holding elections.
Government to oversee elections only
Norland also called for an agreement to form a government that would oversee the elections. He warned that any attempt to exclude any of the parties would lead to bloodshed. Norland also revealed that Bathily is preparing to meet with Libyan leaders with the aim of agreeing on a roadmap for the elections, but he did not disclose the date or location of the meeting. He called on the Presidential Council, the Unity Government, and the House of Representatives and the State Council to send their representatives to participate in the discussions, which Bathily is organizing.
Libyan political analyst Faraj Farkash said: The incident in Derna has awakened everyone, and Saleh's promise to form one government to oversee the elections is the optimal solution to the crisis in the country. What is needed now is a small technocratic government, consisting of only 15 to 18 ministers, to manage the affairs.
Farkash added: In this regard, international diplomacy in resolving the Libyan conflict has focused on pressuring for parliamentary and presidential elections to replace the temporary political institutions, including the House of Representatives, the High Council of State, and the Government of National Unity.