Iran
Iranian ambassador leaves Houthi-controlled Yemeni capital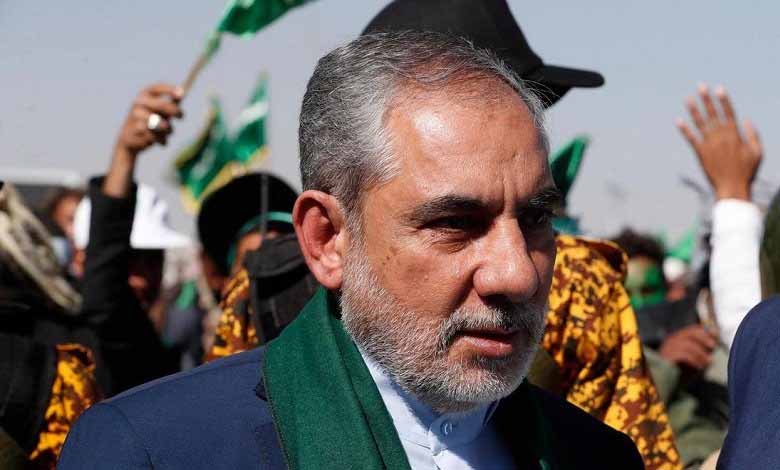 ---
Iranian Foreign Ministry spokesman Said Khatibzadeh has announced the successful transfer of the Iranian ambassador to Tehran in Sana'a, which is controlled by the Houthi terrorist militia.
Zadeh said: Preparations have been made to transfer Iran's ambassador to the Houthis in Yemen, Hassan Erlo, to Tehran for treatment for coronavirus, and many international media consider him the military ruler, CNN reported.
He added: The transfer of Erlo came "due to the need to provide him with urgent medical care, the Iranian Foreign Ministry has made some necessary contacts and consultations with a number of countries in the region, and consequently the necessary initial conditions have been met, and the Iranian ambassador is currently being transferred to the country".
The Iranian Foreign Ministry spokesman expressed his appreciation for the efforts of the countries that contributed to this humanitarian action, without mentioning them by name.
Press reports said: The Iranian ambassador's departure from Sanaa comes after disagreements between him and the Houthis, who enjoy Iran's support, while at the same time denying "the veracity of the news and the media atmosphere raised in this regard", according to the Iranian news agency.
The Wall Street Journal confirmed, the day before yesterday, that there was a disagreement between the Iranian ambassador and the militia, which it considered him as a political problem in view of his great influence in Yemen, which has now strengthened the perception that "the Houthis are responding to Iran".
According to the newspaper report, the ambassador had been working normally until a few days ago, denying he had contracted the virus.
"Sources spoke of various reports that Erlo, Tehran's ambassador to the Houthis in Sana'a, had been evacuated, including one of the airstrikes, but the Houthis indicated that he had been infected with coronavirus".
Yemen Al-Arabi reported that Erlo was flown by a medical evacuation plane with the consent of the Arab coalition after his health "deteriorated significantly".
The Wall Street Journal reported that Houthi leaders told Saudi Arabia that Erlo needed to leave Sanaa for better medical treatment after contracting the coronavirus.
It quoted (unnamed) regional officials as saying: Erlo "can only leave on a plane from Oman or Iraq".
A senior Saudi official announced that the Iranian ambassador to Yemen left the capital Sanaa yesterday on an Iraqi plane, which the Saudis allowed to land and take off from the airport of the city which is under the control of the Houthi rebels.
The official told AFP: "He left on an Iraqi plane for Baghdad", he said, adding that Riyadh's agreement to allow his departure was made after Iraqi and Omani mediation between Houthi rebels and Saudi Arabia.