Maghreb
Libya…An international report reveals the existence of conflicts between Pasha Agha and the militias in Libya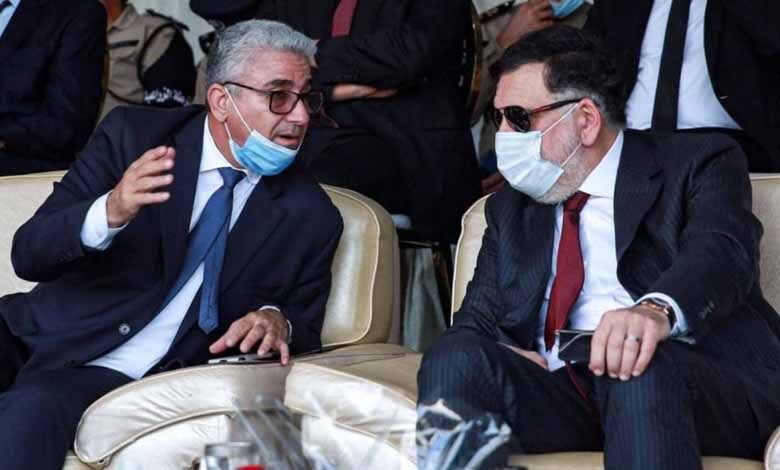 ---
In a report on illegal migration in Libya, the global Initiative against transnational organized crime revealed that militias were involved in detention centers for illegal immigrants. There had been conflicts between the minister of Interior, Fathi Pasha Agha, and other leaders on migration management.
The initiative also revealed that nothing has changed, despite about a year and a half ago, more precisely on the night of July 2, 2019, of the attack that took place in a detention center for migrants in Tadjourah, outside Tripoli, which killed 53 migrants, while detention centers continue to work near military sites which are controlled by militias, some of them fight from time to time for controlling Tripoli.
There are more than 34 detention centers, with around 3,200 migrants in Libya, 20 of them, at least by name, are subject to the authority of the Department for Combating Illegal Migration. Militias control all detention centers, and this poses a big problem because it allows violations against detainees and because the militias are active in an armed conflict, which exposes them to death, according to the same report.
Militias involved in human trafficking or corruption networks benefit from these detention centers to obtain an unauthorized release in exchange for sums paid or to use them for work, whether in the military sector, such as cleaning weapons, loading ammunition, or other works.
The Global Initiative against Transnational Organized Crime sees that Fathi Pasha Agha, the interior minister of the militias, is in a situation of division of power between the head of the Anti-Illegal Migration Agency, Al-Mabrouk Abdel -Hafez, and the Interior Ministry's undersecretary for illegal immigration affairs, Muhammad Al-Shaibani, who has close ties with Oussama Jouili, head of the militia in the western military region.
The Initiative further reported that in July 2020, for example, Abdel-Hafez dismissed Mohammed al-Khoja, the Tripoli militia leader who operates the migrant detention center in Tariq al-Sikka. However, in September, it was clear that al-Khoja had ignored these instructions and was still working in Tripoli, noting that power in western Libya is still evaluated by military strength, despite the conflict being limited; the groups armed forces always could form national policies.
The same report reveals that rival militias' control over detention centers and their surroundings helps create resistance to a unified central authority. It prevents Pasha Agha from directly controlling the militias, even if he seeks to achieve limited success for this purpose with opposition from the militia leaders.
Pasha Agha is seeking to present himself as a man of rights and institutions to take the place of the prime minister in the next transitional government, and he has started to improve his image and to ban the fixed mental image of the terrorist militia who controls his ministry.
The conflict has intensified between the militias of Tripoli who obey the head of the government of national accord Al-Sarraj and the militias of Misrata, because of the Pasha Agha practices, especially after his accusations of loyalty towards them in detriment of their counterparts in Tripoli, and that it seeks to remove them from the political and security scene.
Besides, a number of militias in the cities of Zaouïa, Zouara, Sabratha and Jumayl have already published statements criticizing Pasha Agha's policies, considering that he is promoting suspected international disarmament and dismantling programs on that the called the revolutionaries to achieve its aims of reaching the power, relying on Syrian mercenaries.