Europe
November 9th… France hosts an international humanitarian conference to support Gaza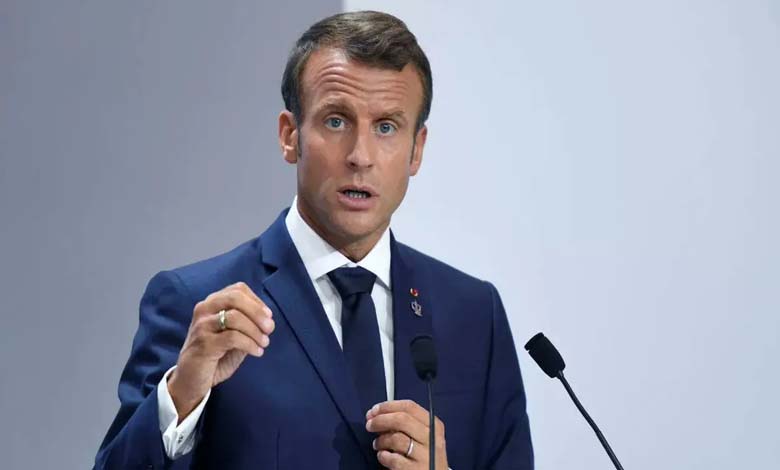 ---
French President Emmanuel Macron announced on Friday the organization of a "humanitarian conference" on November 9th in Paris to support the residents of Gaza, emphasizing that "fighting terrorism does not justify sacrificing civilians," while Israeli ground operations and airstrikes continue in the area.
Macron explained during a visit to the Brittany region that this humanitarian conference will be held as part of the Paris Peace Forum, adding, "We call for this humanitarian ceasefire because fighting terrorism does not justify sacrificing civilians."
The Paris Peace Forum is scheduled to take place on November 10th and 11th, with parallel events on November 8th and 9th, bringing together representatives from countries, international organizations, companies, as well as non-governmental organizations on the theme of "building together in a competitive world."
The French president stressed, "Fighting terrorism does not mean attacking civilian populations indiscriminately," once again calling for "avoiding any escalation" in the Middle East.
Macron also addressed the bombing that targeted the French Institute in Gaza, for which France requested clarifications from Israel. He said, "We are in the process of organizing an evacuation operation for our citizens and anyone who contributes to the work of the French Institute and its beneficiaries in Gaza."
Earlier, three diplomatic sources confirmed that France will host an international humanitarian conference for the benefit of Gaza on November 9th, according to Reuters.
Diplomats said that the conference, which will be attended by heads of state, government ministers, and foreign ministers, is expected to address issues such as fundraising, providing emergency aid, restoring water, fuel, and electricity supplies, as well as assisting the wounded in Gaza through potential maritime corridors.
Since Hamas launched an unprecedented attack on Israeli military bases and settlements in the Gaza Strip, Israel has been bombing Gaza and imposing a total blockade, including cutting off water, fuel, and electricity supplies.
Aid convoys enter the Gaza Strip through the Rafah border crossing at a rate that the United Nations says does not match the scale of the sector's needs and describes it as a "drop in the ocean."
Diplomats said that the Palestinian Authority will be present, but Israel is not expected to be invited.
On Friday, Israel set a red line for the entry of fuel into the sector, while hospitals in Gaza, which said they are just hours away from announcing the suspension of power generators, warned that this threatens the lives of thousands of wounded and patients.
Simultaneously with the announcement of the conference, the French government announced its intention to send two more military aircraft to transport humanitarian aid to Gaza.
Macron visited the Middle East a few days after the attack by Hamas on Israel, which included visits to Tel Aviv, the West Bank, Cairo, and Oman.