Health
Parkinson's: dopamine, a new treatment?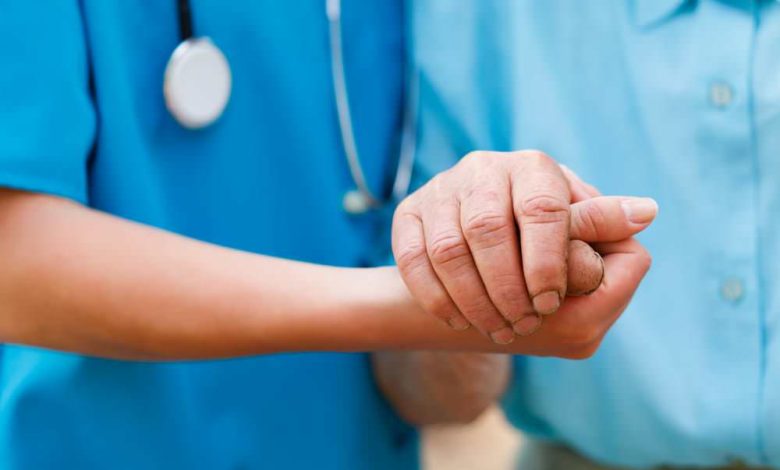 ---
Decryption with David Devos, neurologist at the Lille University Hospital, professor of medical pharmacology and co-founder of the start-up InBrain pharma.
How did you come up with the idea of ​​injecting dopamine into the brains of patients?
Parkinson's disease is characterized by a lack of this neurotransmitter. Today, the treatment consists of taking levodopa, a precursor of dopamine, several times a day by mouth. But, after a few years, we observe over the course of the day the effects of overdose, causing involuntary movements, and underdose with the return of symptoms such as stiffness. Hence the idea of ​​a pump that would deliver dopamine continuously to the brain, like an insulin pump for diabetics.
How does it work?
Dopamine oxidizes on contact with air. It was therefore necessary to develop an anaerobic form. A 20 milliliter pump filled with this solution is placed in the patient's stomach and connected to a catheter that goes up to the scalp and releases the dopamine drop by drop. This treatment is intended for people under 70, for whom levodopa no longer works. Today, they are offered external pumps delivering different molecules or deep electrical stimulation, which requires installing two electrodes near the brainstem.
What are the results ?
Our pump is much less invasive than deep stimulation, and more convenient than existing pumps. In the four patients participating in the trial, the overdose effects and involuntary movements almost disappeared, as well as the periods of stiffness. They move better, communicate better… We still need funding, but the goal is to include a hundred patients in these tests in 2024-2025.