Middle east
Return of Clashes in Ain al-Hilweh Camp After a PeriReturn of Clashes in Ain al-Hilweh Camp After a Period of Calmod of Calm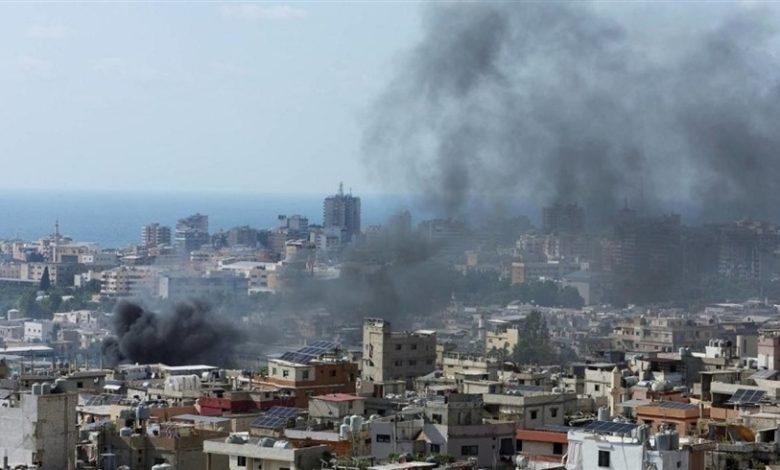 ---
Clashes involving automatic weapons and rocket launchers erupted between Islamic groups and fighters from the Fatah movement, resulting in the injury of 6 people.
Clashes broke out on Thursday evening in the Ain al-Hilweh refugee camp in southern Lebanon, where 13 people were killed in acts of violence a few weeks ago, according to a camp official, while medical sources reported that the ongoing clashes have wounded 6 people.
The new fighting in the camp is taking place between Islamic groups and fighters from the Fatah movement led by Palestinian Authority President Mahmoud Abbas, according to the camp official who insisted on not revealing his identity.
The sound of automatic weapons and rocket launchers was heard, according to journalists present at the scene.
Dozens of families attempted to leave the northern part of the camp where the fighting is taking place, along with their children, according to the same source.
The official Lebanese National News Agency reported that the clashes in the Ain al-Hilweh camp resulted in the nighttime injury of 6 civilian casualties, including an elderly man, who were transferred to hospitals in the region.
The Lebanese University announced the closure of its branches in the city of Sidon in southern Lebanon today due to the security developments in the Ain al-Hilweh camp.
The Joint Palestinian Labor Committee affirmed in a statement on Friday the "necessity of an immediate ceasefire and allowing the Joint Palestinian Labor Committee in the Sidon area to play its role in maintaining security, stability, and addressing the recent events in the camp."
Thirteen people were killed in acts of violence that erupted on July 29 in Ain al-Hilweh between extremist Islamic groups and Fatah fighters, marking the bloodiest clashes in years in the camp.
Lebanese security forces do not enter the refugee camps under an agreement between the Palestine Liberation Organization and the Lebanese authorities. Palestinian factions inside the camps handle a degree of self-security.
In contrast, the Lebanese army sought to close the entrances to the camp and prevent entry to or exit from it to prevent the escalation of clashes.
Ain al-Hilweh camp is known for housing extremist Islamic groups and lawbreakers. It is home to more than 54,000 Palestinian refugees registered with the United Nations, with thousands of Palestinians who fled the conflict in Syria joining them in recent years.
The camp often witnesses assassinations and occasional clashes, especially between Palestinian factions and extremist Islamic groups.
During previous clashes, many countries, especially Gulf states, advised their citizens to leave Lebanon or stay away from tense areas for security reasons.
Prime Minister of the Caretaker Government, Najib Mikati, called on Palestinian factions to respect the country's national sovereignty and to stop the escalation in the camps, noting that these clashes worsen the situation in Lebanon.