Maghreb
Saied Continues His War Against the Tunisian Muslim Brotherhood… What's New?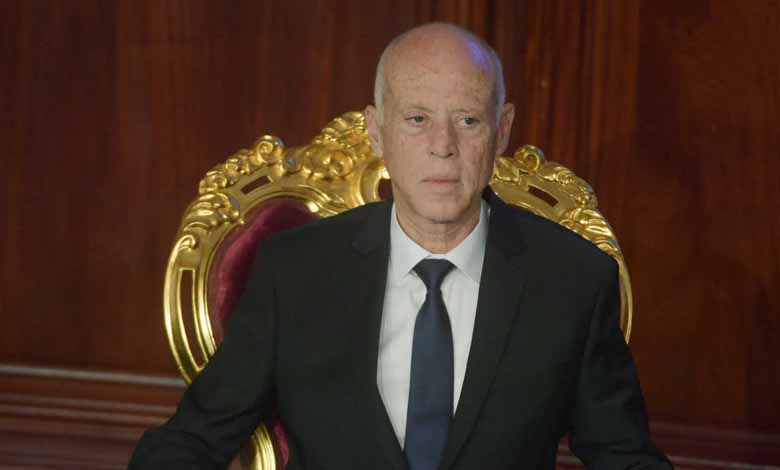 ---
In new messages directed towards the Muslim Brotherhood, Tunisian President Kais Saied accused lobby groups of working to inflame the situation by creating crises through monopolies, withholding essential goods and medicines. He called on the Tunisian people to stand against "the disguised oppression and tyranny practiced by those behind the scenes."
Saied stated on Sunday, "Today, we are on the battlefield for the liberation of Tunisia, and I am not exaggerating when I say that there are those working to make Tunisia a hostage to the will of others, while in Tunisia, the decision belongs to the people and not to any other entity," according to the local radio station (Mosaïque).
The Tunisian presidency announced on its official account that Kais Saied visited the Bir El Tawil area in Tebourba on the occasion of National Women's Day. He oversaw the establishment of the first women's agricultural private company. He said on the occasion that "Tunisia has many resources, and challenges must be overcome."
During the visit, Saied pointed out that "bread is available, but they want to inflame the situation," referring to the Muslim Brotherhood and its affiliates. This comes against the backdrop of Tunisia's recent crisis of shortages of essential goods, notably bread.
Saied emphasized that "the issue today is the liberation of the country from lobbies and thieves," indicating that "the war is against corruption and those who seek to starve the people, their plans are exposed, and their owners are known."
He affirmed the necessity of collective action with the same strength and determination to confront cartels (coalitions or armed groups competing for influence and control) and criminal networks that are trying in every way to inflame the situation, according to him.
Saied also spoke about disruptions in various administrations and the refusal to provide services to citizens with baseless excuses, confirming that "anyone who refuses to provide services to those who seek them will leave."
He reminded that the Tunisian people rose up, and "administration must be commensurate with the responsibility," accusing lobby groups of standing behind project disruptions. He referred in this context to the delays in the project of the Kairouan hospital, which required its specific studies alone (5 years), "while a medical student would have obtained their degree by then."
The Tunisian President, who has displayed significant determination in confronting corruption lobbies, stated: "This mockery of the Tunisian people is enough, and those who cannot measure up to the responsibility and serve the Tunisian people should leave and make way for those capable and responsible towards the nation."
Since July 25, 2021, the Tunisian President has been waging a battle to uproot the Muslim Brotherhood and their allies and remnants from Tunisian institutions. He succeeded in ending their parliamentary and political presence, and he opened security and political files that Tunisians had demanded over the course of the 10 years that the Muslim Brotherhood ruled the country.