Policy
Sudanese Support Forces Control Um Ruwaba as Fighting Intensifies in Khartoum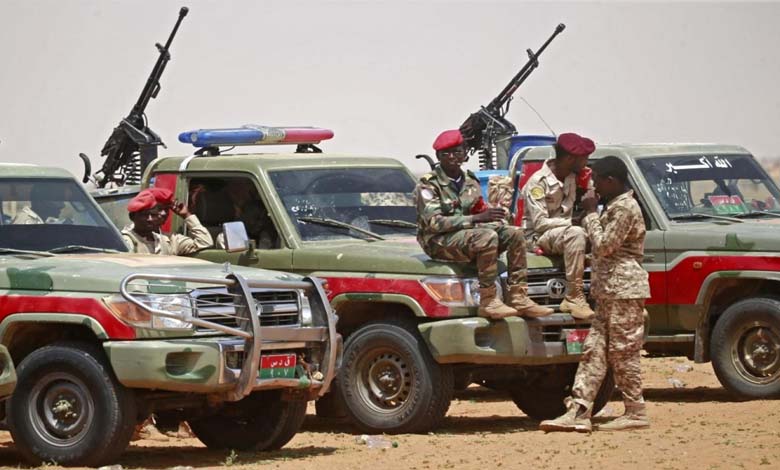 ---
Sudanese security forces have taken control of the strategic city of Um Ruwaba in northern Kordofan state, while fierce clashes have erupted in the vicinity of the Sudanese Army General Command headquarters in Khartoum.
The conflict resumed with the use of various weapons, ending a two-week ceasefire. Meanwhile, Sovereign Council President Abdel Fattah al-Burhan continues his foreign tour seeking external support, with his latest stop in Uganda.
President al-Burhan Visits Uganda as a Sixth Stop in Search of External Support
In the midst of intensified confrontations, President Burhan visited Uganda on an official trip to discuss common issues and strengthen bilateral relations with President Yoweri Museveni. The official statement from the Sovereign Council mentioned that the visit would cover various aspects of bilateral relations and shared concerns between the two countries.
Renewed Conflict in Um Ruwaba and Khartoum
Um Rawaba, located in Sudan's North Kordofan state, is approximately 301 kilometers away from the capital Khartoum. It serves as a significant commercial hub and a crossroads for railways and roads connecting western Sudan's states, South Kordofan, Khartoum, and the Port Sudan. Its strategic importance lies in its role in the supply lines of the Sudanese army. The control of Um Ruwaba by the Support Forces represents a significant military achievement by cutting off these supply lines.
Escalation of Violence in Khartoum and Surrounding Areas
As the recent conflict escalated, residents reported an increase in smoke columns around the Sudanese Army General Command headquarters. The sound of explosions was heard, and aircraft flew over Khartoum. According to reports, the Rapid Support Forces heavily shelled the Sudanese Army General Command headquarters.
UN Mission Calls for Immediate Ceasefire
Amid the growing hostilities, the United Nations Mission in Sudan (UNITAMS) emphasized the importance of an immediate ceasefire. In a statement posted on its official Facebook page, UNITAMS mentioned that it had maintained close contact with both the Sudanese military and the Rapid Support Forces, urging them to commit to a serious ceasefire and transition toward a permanent cessation of hostilities.
Humanitarian Crisis and Displacement
Since the outbreak of the conflict in Sudan on April 15, approximately 7,500 people have been killed, with actual numbers likely much higher. Around five million people have been forced to leave their homes, leading to internal displacement within Sudan or migration to neighboring countries, especially Egypt and Chad.