Society
Thousands of People Disappeared… What's the Story of the "Alaska Triangle"?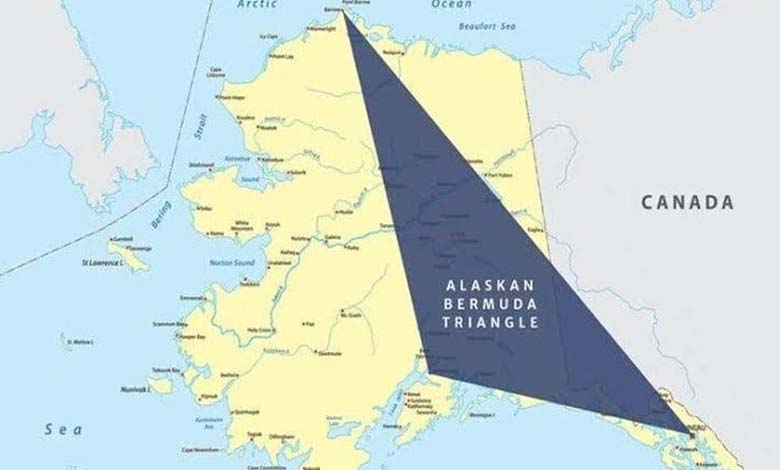 ---
A remote area in the U.S. state of Alaska raises many question marks as it has witnessed the disappearance of thousands of people, leading some to describe it as the "Alaska Triangle," akin to the famous "Bermuda Triangle."
Many incidents have occurred in the area known as the "Bermuda Triangle," in the northern Atlantic Ocean, where numerous planes and ships have disappeared.
The British newspaper "Daily Mail" reports that the same phenomenon applies to a remote area in Alaska located between Juneau, Anchorage, and the small town of Barrow, where more than 20,000 people have disappeared since 1970.
It explained that "the triangle has witnessed thousands of unexplained disappearances, including the disappearance of American Congressmen Hale Boggs and Nick Begich along with their aide and pilot following a suspicious plane crash in 1972." The wreckage of the plane and the remains of the passengers were never found.
On June 3, 2019, Shana Oman (43 years old) disappeared while visiting a friend in Fairbanks. Her disappearance puzzled authorities who searched for several days using helicopters and police dog units, but to no avail.
Explanations for these disappearances vary, ranging from "extraterrestrial activity" to strong electromagnetic fields in the area similar to those found in the Bermuda Triangle.
"Daily Mail" also mentions that "local legends also point to the unknown creature 'Sasquatch,' which terrorizes towns and kills people."
According to the "World Population Review," despite being a sparsely populated region at only 1 percent, Alaska has the highest number of missing persons compared to any other U.S. state, with an average of 42.16 per 100,000.