Society
What Are the Reasons People Buy Used Items?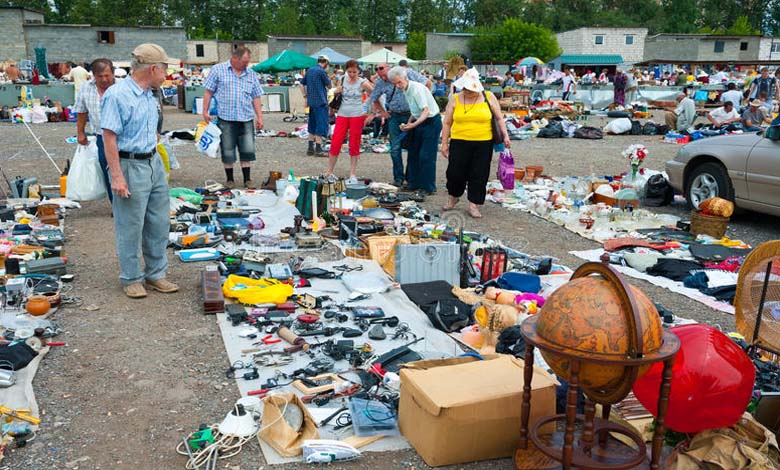 ---
As the world continues to grapple with economic and living crises, the sales of used goods continue to rise. Some see them as a way to save money, while others prioritize sustainability.
In the United Kingdom, a survey conducted by the "Trustpilot" platform found that sales of used goods increased by 15% last year, reaching £21 billion.
The survey revealed that 6 out of every 10 Britons buy their items and necessities from used goods, believing that this way they can alleviate the burden of rising living costs.
According to the survey, people's reliance on used goods is primarily due to the cost of living crisis, identified by experts as the reason 57% of people turn to these acquisitions.
The survey showed that among the most popular used items purchased by people are books at 38%, clothing at 29%, and household appliances at 18%.
67% of used goods sales occur online. According to the survey, 26% of consumers use specialized apps for this purpose, such as the "Vinted" app.
The survey also revealed that the thrill of finding a good deal attracted 55% of people, while 41% of them expressed interest in acquiring environmentally friendly materials and practicing sustainable shopping.
The most important criteria that consumers look for when purchasing used items are price at 74%, followed by the condition of the purchase and the quality of the materials at 68%. Experts emphasized that people exercise caution regarding issues of counterfeit goods or fraud.
Researchers attribute the economic crisis as the driving force behind people's acquisition of consumer goods, but sustainable shopping is also a factor. Recycling and reusing reduce waste, which may be the bright side of the issue. The study highlights the importance of ethics for consumers.
Economic expert Amr Abdo explains the reasons that have led to the increased interest in this type of market:
"The market for used goods is very large, and interest in it increased during the coronavirus period in 2020 by about 42%. Now it is increasing significantly as interest rates have risen significantly, exceeding 5%, and some countries even more. Therefore, necessities now consume the majority of salaries.
The used product market provides a greater opportunity for individuals to buy larger quantities of products, especially those that can be used, like books and clothing.
After the coronavirus crisis, we noticed a significant increase in overall awareness among individuals regarding individual responsibility toward climate and environmental change. This was also a contributing factor.
From 2020 to 2023, startup companies entering this field received over $650 million in investment, which is further evidence that this trend is not just a short-lived fashion due to financial constraints but a fundamental change in consumption patterns for many people."