Policy
United Nations warns… Could Libya witness dam collapse tragedy again?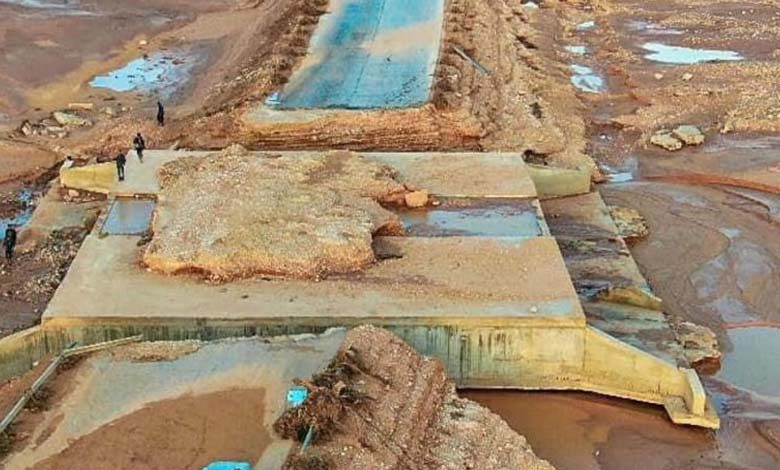 ---
The United Nations has warned of the possibility of two more dam collapses in Libya, following the catastrophe in Derna, where more than 11,000 people lost their lives.
The United Nations Office for the Coordination of Humanitarian Affairs (OCHA) expressed concerns about two dams: the Wadi Jaza Dam, partially destroyed, located between the cities of Derna and Benghazi, and the Wadi al-Qatara Dam, near Benghazi. It has been reported that these dams are under tremendous pressure following devastating floods.
In contrast, authorities claim that both dams are in good condition and functioning well. The Office for the Coordination of Humanitarian Affairs quoted Libyan authorities as saying that pumps are being installed at the Jaza Dam to relieve pressure on the dam.
Under the pressure of heavy rains, the first dam in Derna, the Abu Mansour Dam, with a capacity of 22.5 million cubic meters, located 13 kilometers from Derna, collapsed, releasing torrents of water and flooding the second dam, the Al-Bilad Dam, with a capacity of 1.5 million cubic meters, which is only one kilometer from the coastal city.
In 1998, the first cracks were observed in both dams, but they were not repaired, according to numerous reports and studies cited by Reuters.
Since 2011, successive authorities have neglected these facilities, built in a valley bearing the same name, just like others throughout the country, after also being neglected under the rule of Muammar Gaddafi (1969-2011).
A Yugoslav company built the two dams in the 1970s to protect the residents of Derna, which experienced several major floods caused by river overflow, especially in 1941, 1959, and 1968.
The storm and floods that hit the city claimed more than 11,000 lives, and thousands more are still missing, with no precise figures provided by the authorities so far.
Estimates from the United Nations International Organization for Migration indicate that over 40,000 people have lost their homes due to the disaster that struck northeastern Libya, a number that could be much higher.