United States
Washington launches airstrikes in Eastern Syria in response to the killing of an American in an Iranian attack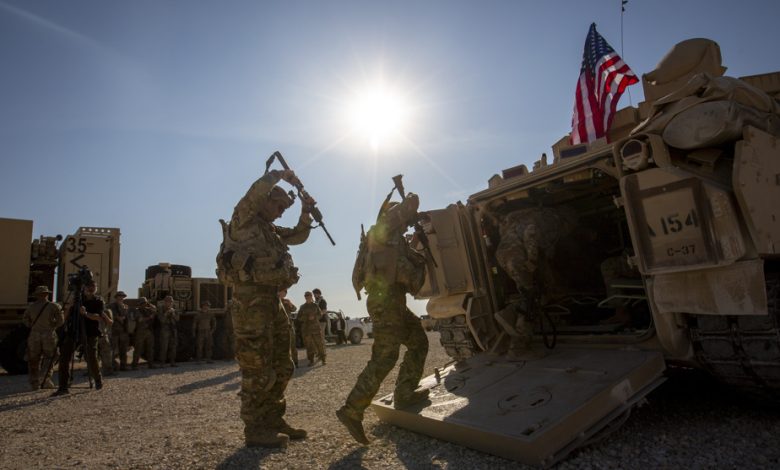 ---
The United States launched a retaliatory air strike that it described as accurate after a deadly suicide drone attack on U.S. personnel in northeastern Syria, specifically in al-Hasakah province, according to CNN.
The Pentagon says the precision strike hit a group loyal to the IRGC in eastern Syria.
Iranian suicide attack
The move came after a suicide attack with a drone on Thursday night targeted a facility used by U.S. personnel in northeast Syria, killing an American contractor and wounding six other Americans.
The drone, according to intelligence assessments, is "of Iranian origin," the statement added.
The statement quoted U.S. Secretary of Defense Lloyd Austin as saying: "Under the direction of President (Joe) Biden, I authorized U.S. Central Command to conduct precision air strikes this evening in eastern Syria against sites used by IRGC-linked groups."
Iranian Revolutionary Guard
"The airstrikes were in response to today's attack, as well as a recent series of attacks against coalition forces in Syria by groups linked to the Iranian Revolutionary Guard Corps (IRGC)."
"These precision strikes are designed to protect and defend US personnel," the statement noted, stressing that "the United States has taken proportionate and deliberate actions aimed at reducing the risk of escalation and casualties."
"We will take all necessary actions to defend our people and will always respond at the time and place of our choosing," Austin said. "No group will be able to strike our forces with impunity."
Two of the wounded Soldiers were treated on site, while three others and the contractor were evacuated to coalition medical facilities in Iraq, the statement said.
Victims of US raids
Rami Abdel Rahman, director of the Syrian Observatory for Human Rights, said the US response to the coalition's targeting of the base killed six people working with Iranian militias in the city of Deir al-Zour.
The Syrian Observatory for Human Rights director noted that it is interesting to see the escalation by the coalition, considering that this escalation may be aimed at mixing regional cards and preventing any regional rapprochement..
Abdel Rahman said the Iranian drones need close training and may have originated from Iraqi territory, and targeted a coalition base in Hasaka.