Arabian Gulf
Yemeni military interrupted and demolished an explosive-laden drone next to Aden's presidential palace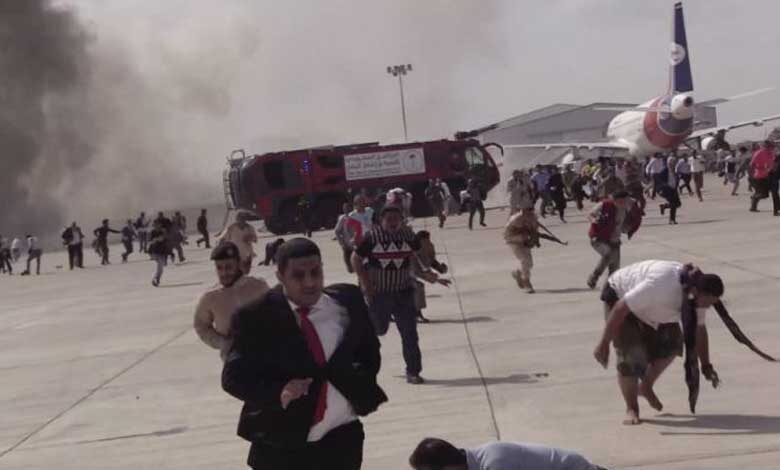 ---
Near Aden's presidential Maasheeq palace, the Yemeni military interrupted and demolished an explosive-laden drone. Whereas, the newly designed Yemeni governmental officials and Saudi Ambassador to Yemen Mohammed Said al-Jaber were safely transferred to Aden's presidential palace following the terrorist attack on the city's airport after the government's plane landed.
An Al Arabiya correspondent stated that earlier on Wednesday, a big explosion and gunfire was heard at Aden airport just after landing a plane carrying Yemen's newly-formed government. In the same context, two local security sources informed Reuters that at least thirteen people were murdered and dozens more were injured in the violence on Aden airport. In fact, there was no instant claim of responsibility for that attack.
On his part, Yemeni Prime Minister, Maeen Abdulmalik Saeed, said that the government is in the temporary capital, Aden, to execute all its duties and actions supported by the people's will.
Besides, the Prime Minister explained in a video that the treacherous, cowardly and terrorist attack that targeted Aden International Airport occurred at the same time as the arrival of the president and members of the government of political competencies puts the government at the heart of its responsibilities, which is the task of ending the coup, restoring the state, and spreading stability and recovery throughout our country.