Turkey
Away from the camera.. The father of the Emir of Qatar hosts luncheon banquet for President of Turkey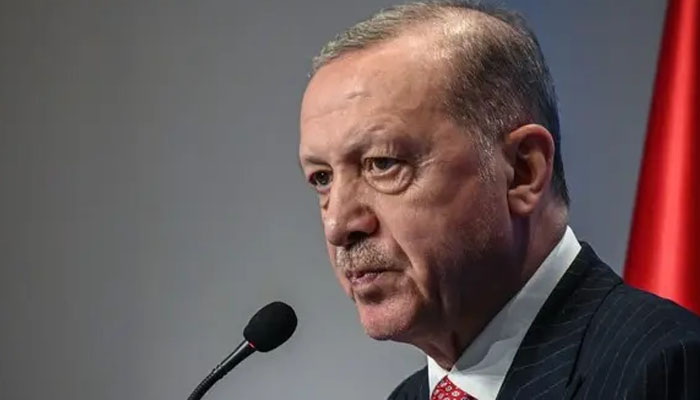 ---
Turkish President Recep Tayyip Erdogan's controversial visit to Qatar coincides with Saudi Crown Prince Mohammed ben Salmane's visit to Doha, where he will meet the father of the Emir of Qatar, away from cameras.
Turkey and Qatar signed dozens of agreements on Monday on the sidelines of Turkish President Recep Tayyip Erdogan's visit to Doha during his two-day visit.
Following this, the father of Qatar's Emir Sheikh Hamad bin Khalifa Al Thani invited Turkish President Recep Tayyip Erdogan, who is visiting his country, to a dinner in his honor.
Turkish news site TurkPress said: Emine Erdogan, wife of the Turkish President, participated in the banquet, which took place away from the lenses of the journalists
Leaks revealed that the banquet, which was withheld from the press, witnessed important talks between Qatar and Turkey, and the plots they are hatching, where the two sides discussed several issues, foremost of which is the joint economic relations to save the lira, which reached its lowest level recently, as Erdogan considers Qatar to be his treasury to solve financial crises.
The leaks also revealed that Erdogan discussed with Hamad bin Khalifa the possibility of meeting the Crown Prince of Saudi Arabia during his visit to Doha, to discuss ways to restore relations, where he is desperate to improve them with Riyadh to break Ankara's isolation, since Saudi Arabia is a very important country in the Middle East.
The two sides also discussed the developments of the situation of the Brotherhood and its fate in the midst of the huge conflicts that the group is witnessing, and Turkey's measures against them to restore relations with Egypt and the United Arab Emirates, in addition to Qatari and Turkish support for Hamas and Lebanon's Hezbollah, which is supported by Iran.
The leaks included that Erdogan presented a plan on the future of Turkey and Qatar in Afghanistan, and their attempts to impose the Taliban on the international community, in order to reap foreign gains, in addition to trying to hinder Syria's return to the Arab League, in order to ensure the continuation of Turkish attrition to it.
The visit comes at the invitation of Qatari Emir Tamim bin Hamad Al Thani to participate in the seventh meeting of the Supreme Strategic Committee between the two countries.