Turkey
Building economic relations between the Turkey and the UAE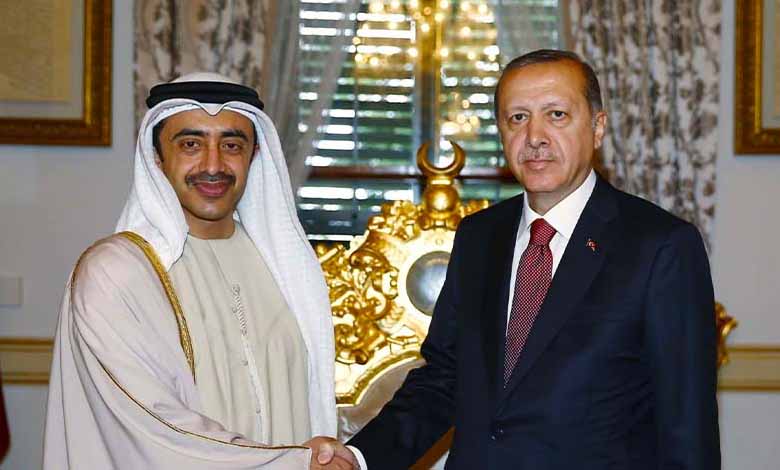 ---
Relations between the United Arab Emirates and Turkey are about to take shape, and the latest developments in the situation in the region came after the Baghdad Summit, which brought together all the major powers of the region around a table, in a landscape called "yesterday's enemies are today's friends".
The easing of relations between the United Arab Emirates and Turkey began after a meeting between the Turkish president and a senior UAE official at the end of last August in a meeting that has rarely been held in recent years.
"A few days after the meeting, the UAE's official news agency reported a phone call between the crown prince of Abou Dabi and the Turkish president, in what appeared to be a serious desire by both sides to end differences and ease tensions in an area that was on the verge of crisis."
In this context, Turkish President Recep Tayyip Erdogan stated that his country was striving to increase its economic cooperation with the United Arab Emirates and expected further investment from the United Arab Emirates, after years of no new investment by the UAE in the Turkish economy.
UAE investment in Turkey reached $4.3 billion at the end of 2019, at a time when Turkish companies are also very active in the UAE.
The global holding company, backed by Abou Dabi, has also expressed a desire to seek new opportunities in the Turkish market, as reported by Reuters.
Official data revealed that in total, the volume of Gulf investments in Turkey is about $13 billion. Therefore, any Turkish rapprochement with the Gulf countries would benefit both sides.