Policy
Erdogan business losses in Libya expose Turkish money to African militants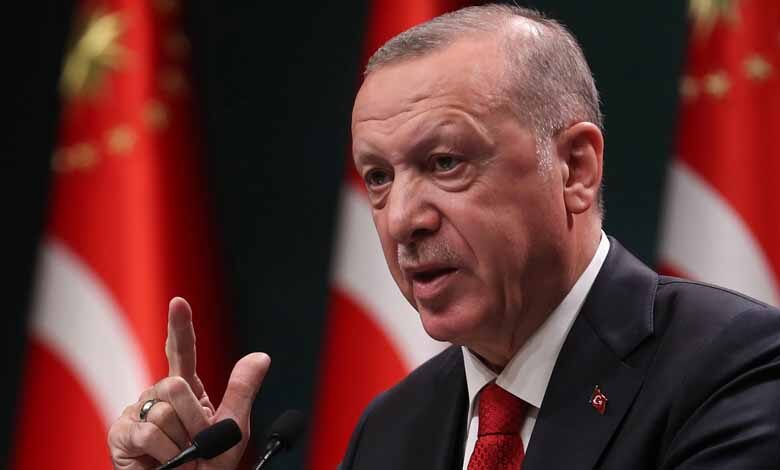 ---
The party of former Turkish Prime Minister, Ali Babacan, has criticized the signing of an economic and trade memorandum of understanding by the Erdogan regime with the Al-Wefaq militia in Libya.
At a press conference in Ankara, the head of foreign and domestic policies of the opposition party for democracy and progress, Abdurrahman Bilgiç, revealed the losses that Turkish companies have suffered there due to the sanctions imposed in the country.
Bilgic said: Turkish companies investing in Libya suffered losses because of the memorandum of understanding signed on August 13 between Ankara and the Al-Wefaq militia in Tripoli.
According to the party's website, he also indicated that the total Turkish investment in Libya has so far reached $ 19 billion. However, he alerted that Turkish companies are forced to leave Libya, leaving their projects, because of the security situation in that country.
Bilgic also said: Turkish companies are giving large sums of money to militants in Chad and Nigeria every month, so that their investments are not seized, appealing the President Recep Tayyip Erdogan's regime to intervene to stop these losses.
The Bilgic opposition considered the already mentioned memorandum of understanding, signed last August and entered into force on September 13, as unnecessary.
According to Turkish experts, Ankara lost, whether economically, internationally, or militarily, by attacking Libya with an army of mercenaries, which prompts Fayez Al-Sarraj to seek to compensate for it in any way, even by private investments by Erdogan companies.
The experts didn't exclude Turkey to exploit the companies that Erdogan wanted to send to Libya to build military bases there that facilitate his crimes, build and repair the road network in axes of engagement, or even establish airfields for Turkish drones.
Last Tuesday, the Turkish parliament approved a memorandum previously submitted by Erdogan to extend his forces' activities in Libya for another 18 months, starting on January 2.
In December 2019, the Turkish parliament approved the security and military cooperation deal, while the Libyan parliament considered it an intense betrayal of the Libyans who signed it with Erdogan's government and a severe attack by Ankara against the sovereignty of the country.
Last January, Erdogan declared the start of the deployment of forces in Libya to support the Al-Sarraj government.
Under this cover, Turkey continues to violate the arms embargo imposed by the United Nations on Libya since 2011, providing immense support to Tripoli's militias to confront the Libyan national army.