Turkey
Erdogan congratulates Netanyahu: We hope to continue cooperation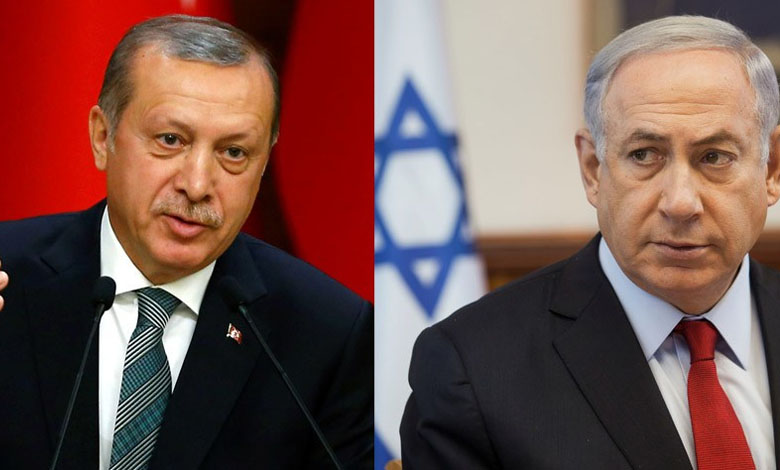 ---
Turkish President Recep Tayyip Erdogan on Thursday congratulated former Israeli Prime Minister Benjamin Netanyahu on his victory in the elections.
"I believe that the new government will continue cooperation between the two countries in all fields, so as to achieve peace and stability for our region," Erdogan said in a congratulatory speech after the Netanyahu-led bloc won a majority in the Knesset.
The Netanyahu-led bloc won a majority of 64 seats in the 120-seat Knesset, paving the way for his mandate to form the new Israeli government.
On Wednesday, Israeli President Isaac Herzog launched a three-day consultation before formally tasking Benjamin Netanyahu with forming a government.
Since his appointment, Netanyahu will have 28 days, which could be extended by an additional 14 days, if the Israeli president agrees, to form a government.
Relations between Erdogan and Netanyahu were fraught during his last term as Israeli prime minister, but improved with the previous Israeli government, and Erdogan held a meeting with Israel's defense minister, Benny Gantz, in the first such talks in a recent decade.