Iran
Iran mobilizes its militias in the Golan Heights – Details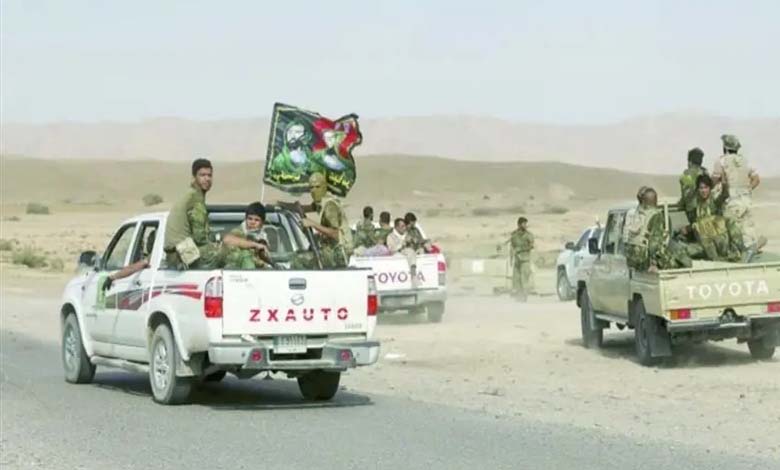 ---
Iranian-affiliated militias in Syria have repositioned their forces and elements in response to the Israeli aggression on the Gaza Strip.
The Saudi newspaper "Al-Majalla" highlighted in its recent report the Iranian militias in Syria, their numbers, and distribution.
According to the Syrian Observatory for Human Rights, the number of Iran-affiliated militias (Syrian, Iraqi, Lebanese, Afghan, Pakistani) is estimated to be at least 65,000 elements, distributed in areas controlled by the Syrian government. In August 2020, the commander of the Iranian Revolutionary Guard, Hussein Salami, acknowledged that the number of these elements was more than 100,000, organized in 70 militias.
In December 2021, the Observatory mentioned that the number of Iran-affiliated militias' elements in southern Syria (Deraa, Quneitra, and Al-Suwayda provinces) was estimated at around 11,500, with recruitment carried out by the "Saraya Al-Areen" affiliated with the "313th Brigade." This recruitment takes place in northern Daraa, the Al-Jeehah area in rural Deraa, Khan Arnabeh town, Al-Baath city in rural Quneitra, and in the Al-Suwayda countryside.
In 2020, the "Iran Wire" website published a report about the deployment of Iranian militias in Syria and Iraq, indicating that after the Syrian government's control of southern Syria in the summer of 2018, Iran formed 16 local fighting groups, followed by the so-called "Syrian Hezbollah." Meanwhile, reports suggest that non-Syrian militias have been present in the region since the early years of the war, with some of them consisting of Hezbollah fighters and others of foreign nationalities.
"Iran Wire" mentioned the key groups affiliated with the "Syrian Hezbollah" in Deraa, including Saraya Al-Areen, the Shield of the Nation Brigade, Khalid Al-Hashish Group, Abu Salem Group, Haitham Abu Saifan Group, Majd Al-Mulahi Group, Samer Al-Hariri Group, Mohammad Al-Haraki Group, Fares Al-Houeila Group, and Ali Al-Azabi Group.
The "Syrian Hezbollah" groups in Quneitra include Khedr Halahla Group, Ahmad Kaboul Group, Mua'ad Nasar Group, Bassel Husson Group, Abu Ghaithir Group, Zaher Al-Hamd Group, and the Golan Brigade Militias.
Reports indicate that Tehran "seeks to expand its military activity in southern Syria by attracting more elements, whether by enticement or intimidation." Iran-affiliated militias control several important hills in southern Syria, such as Tall Mar'i, Teloul Fatima, Tall Ajjub, Tall Qarin, Tall al Harrah, Tell ej Jabiye, Tel Jamou', and Teloul Hamar: Tel al-Zaatar. These hills serve as advanced monitoring posts under the cover of the Syrian army, and their members move with vehicles and uniforms.
The "Fourth Division" and other Iran-backed forces use Syrian army facilities as temporary operational centers, changing them from time to time out of fear of being targeted by the international coalition or Israel.
In mid-2022, a new map was published, showing the locations of Iranian forces and their affiliated militias in southern, central, and northern Syria, as well as areas controlled by these militias involved in drug production and smuggling, according to the "Mina Observatory."
Several reports indicated that Iranian-affiliated militias in southern Syria underwent a redeployment operation, with many of their members heading to Iranian bases in central and eastern Syria. The Syrian Observatory reported in September 2020 that Iranian forces and their affiliated militias continued their recruitment operations, especially in southern Syria and west of the Euphrates.
Sources from southern Syria informed "Al-Majalla" that Iranian forces and affiliated militias have increased their presence in the region, especially after Russia's war on Ukraine in February 2022. They added, "Perhaps this happened with the consent or collusion with Russia, in light of Israel's stance on that war."
Several sources in the region told "Al-Majalla" that since the start of the Israeli aggression on Gaza, numerous Iranian armed groups and militias have spread along the border area.
These same sources mentioned that the Revolutionary Guard and Hezbollah have transferred weapons and military equipment from their warehouses in the town of Aqraba in southern Damascus and the vicinity of Damascus International Airport. It is likely that the destination of these military shipments is the southern region.