Middle east
Israeli Minister Supports Bombing Gaza with a Nuclear Bomb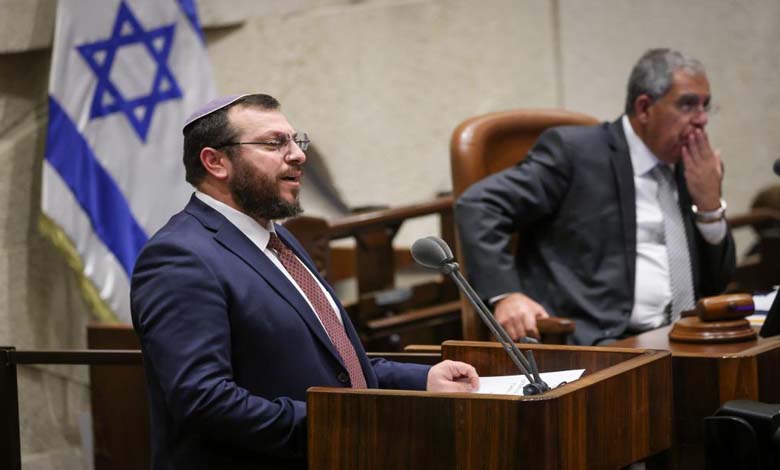 ---
Hamas Describes the Statements of the Israeli Minister of Heritage Regarding the Option of Bombing Gaza with a Nuclear Weapon as an Expression of Occupation Nazism and Genocide."
The extreme right-wing leader of the Israeli coalition government, Benjamin Netanyahu, announced on Sunday the suspension of the participation of Minister of Heritage, Amikhai Elhayani, in government meetings "until further notice" after his statement endorsing the use of a nuclear bomb on Gaza, which is already described as genocide by Arab and foreign organizations and countries.
It is not clear whether the Israeli Minister of Heritage's statement endorsing the use of a nuclear bomb on Gaza, similar to what the United States did when it dropped atomic bombs on the Japanese cities of Hiroshima and Nagasaki in August 1945, was an official position of the Israeli government or a personal stance.
However, even discussing such an action reinforces accusations against the Israeli government of a strong desire to annihilate the people of Gaza and change its geographical and demographic reality, as it has been under siege for years.
Netanyahu is already under severe pressure due to the high number of Palestinian civilian casualties, most of whom are women and children, with no clear vision of the war's prospects and objectives.
It is expected that the statements made by the Israeli minister will provoke local and international public outrage, given that Israel's current actions do not deviate from the context of genocide, war crimes, and crimes against humanity.
The far-right Israeli minister told "Kol B'rama" radio that he was not satisfied with the Israeli response to the attack carried out by Hamas on Israel on October 7th in the Gaza Strip.
Israel has been conducting a devastating bombing campaign in Gaza since then and recently launched a ground operation in the besieged territory.
In response to a question from a journalist about whether he was calling for the dropping of a "type of atomic bomb" on Gaza "to kill everyone," Elhayani replied, "That is one of the options."
Netanyahu's office quickly responded to the minister's statements, describing them as "far from reality" in a statement and pointing out that Israel is trying to spare "non-combatants" in Gaza.
After the controversy sparked by Elhayani's statements, the minister stated via his Twitter account that his remarks were "figurative." Israel has never officially acknowledged possessing a nuclear bomb.
In the first reaction to the minister's statements, Hamas described them as "an expression of the occupation's Nazism and genocide."
Hamas launched an unprecedented attack on Israel on October 7, resulting in the death of at least 1,400 people in the early days of the attacks, according to the authorities. Hamas currently holds 241 hostages, according to the Israeli army.
So far, the Israeli bombing of Gaza has killed 9,488 people, most of them civilians, including 3,900 children, according to a toll announced by the Hamas government on Saturday.