Society
Italy Drowns, and 'Moses System' Protects Venice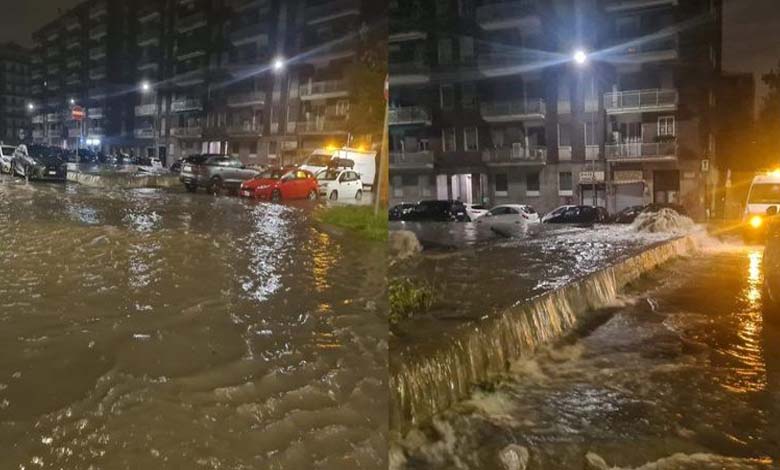 ---
Strong storms hit northern Italy overnight, leading to flooding in Milan, and Venice was forced to use its defensive barriers.
The Sile River overflowed its banks due to large amounts of water, inundating the Isola and Niguarda areas in the north of central Milan.
Photos and videos showed people and water up to their knees in the streets on Tuesday morning. The floods also submerged train stations and entire streets.
There have been no reports of human casualties or material damage.
Authorities in the Lombardy region said that rain is expected to continue, along with the presence of storms and thunderstorms in the coming days.
The firefighting sector has already been dealing with a lot of incidents since the early hours of the day, with over 170 operations carried out in Lombardy.
As more rain is expected, authorities are concerned about the possibility of further river flooding or landslides.
The emergency sector is now taking preemptive measures to mitigate the impact of the storms. In Lake Como, popular among tourists, flooding also occurred due to heavy rains, and portable barriers were placed to stop water from flowing into residential areas.
The city of Venice in northern Italy managed to avoid flooding on Monday evening thanks to the defensive Moses System.
City data showed that the water level at the southern dam of the Lido Island reached 154 centimeters above normal levels on Monday evening.
The famous St. Mark's Square was inundated as the water level rose 80 centimeters above the normal level.
The Moses System consists of 79 yellow gates installed at four entrances to the lagoon and has been operational since 2020.
It's worth noting that when rain and storms cause the water level to rise, especially during the autumn season, Venice raises the barriers to prevent high tides in the city, which is listed on UNESCO's World Heritage Sites.
High tides and sea water can cause significant damage to buildings.
The highest recorded water level reached 194 centimeters in 1966.