Policy
Justice and Development Party unveils its presidential candidate – and new divisions beset it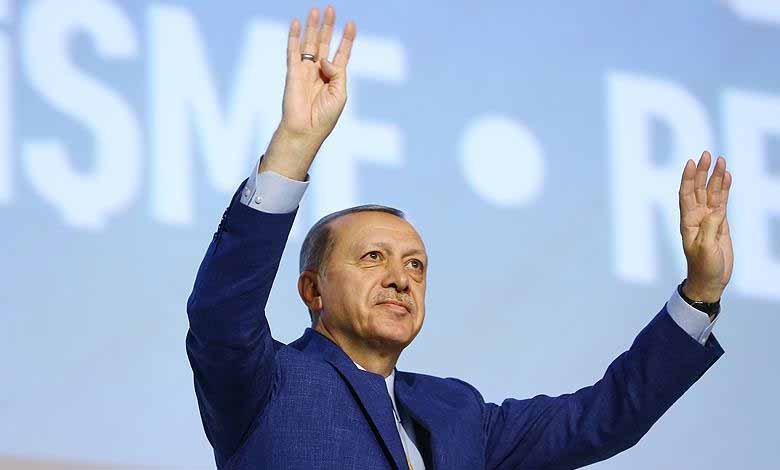 ---
Despite the economic crises provoked by Turkey's Islamist ruling the Justice and Development Party, due to erroneous economic policies and regional and international conflicts that have thrust his country into it, and despite the splits that have rocked the party and its crumbling popularity, Recep Tayyip Erdogan continues to promote propaganda related to his candidacy for the upcoming presidential elections, AKP spokesman Omer Calık said: "The candidate of the People's Alliance in the 2023 elections is Erdogan".
Speaking after a meeting of the party's Central Executive Council, Çalık said: "Whether or not President Erdogan will be a candidate again is not the subject of speculation or questions", Turkish daily Zaman reported.
And Calık added: "In this regard, no hesitation and no gray area, of course Erdogan will be a candidate for the People's Alliance in the elections scheduled for 2023″.
Day by day, the ruling Justice and Development Party in Turkey has lost the most prominent of its founding leaders, and the list is still likely to increase.
Resignations from the party's ranks have increased, as unease about Erdoğan's policies, his alliance with the Nationalist Movement Party, and his unresponsiveness to their criticism has grown.
A leading economist, Mehmet Cemchak, who served for many years as Minister of Economy in the AKP governments, has recently been alleged to be willing to break away from the party and join another political party.
"According to the Turkish political elite, Cemchak, the former deputy prime minister of Turkey, will move to the ranks of the Party for Democracy and Progress, headed by Ali Babacan, who also resigned from the AKP".
Neither the AKP nor the Democracy and Progress Party, nor even Cemchak, have made statements on the matter so far.
The AKP witnessed prominent figures resigned from its ranks following the transition to a presidential system of government in 2018.
Among the most prominent resignations from the ruling party were Ahmet Davutoglu, who previously held the presidency of the Justice and Development Party and the prime minister, and Ali Babacan, who held a number of positions, including the economy minister and deputy prime minister.
Following their separation from the party, Davutoglu announced the establishment of the Future Party, and Babacan founded the Party for Democracy and Progress. Both parties are currently exercising a sharp and vehement opposition to the AKP.