Turkey
Money laundering, terrorist financing.. Turkey's return to the gray list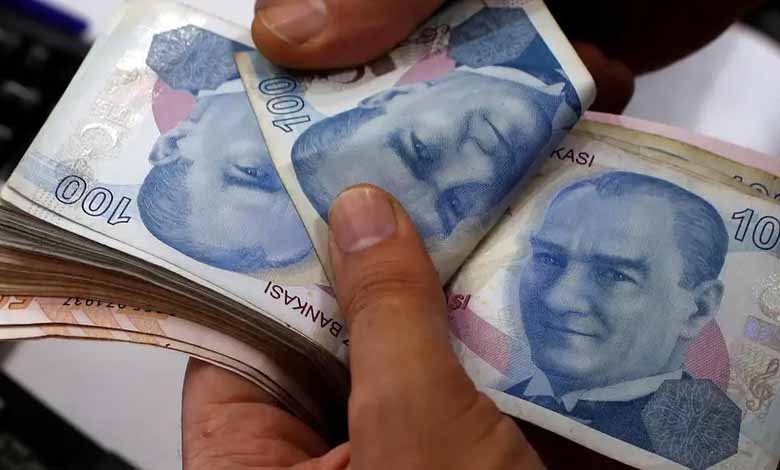 ---
The Turkish economy is facing a new blow by placing Ankara on the "gray list" for its failure to tackle money laundering and terrorist financing. The decision, according to observers, will lead to a significant decline in foreign investments in the country.
The International Financial Action Task Force (FATF), an international monitoring body, last Thursday placed Turkey under surveillance due to shortcomings in the fight against money laundering and the financing of terrorism, confirming in a report that "since 2019, Turkey has made some progress" in these areas, but "there are still serious problems" about Ankara's status, as the head of the group, Markus Pleyer, announced during a press conference announcing Turkey's "gray list".
Marcus Pleyer, president of the Organization, stressed during his press conference the progress made by Turkey in the banking sector, the precious stones trade as well as the real estate sector.
"The Turkish government has pledged to continue its efforts," he said. "I call on it to turn these pledges into actions," he said. "Turkey must demonstrate that it is effectively tackling complex money laundering cases, that it is tracking terrorist financing operations with prosecution, and that it must prioritize issues related to organizations designated as terrorist by the UN, such as ISIS and al-Qaeda."
Ankara, meanwhile, called the FATF's decision to put Turkey under surveillance "unjust".
"The inclusion of our country on the gray list is an unjust decision," the Turkish Foreign Ministry said, referring to Turkey's efforts to combat financial crimes.
Opposition says
These accusations have not only come from the international body; it was mentioned under the dome of the Turkish parliament in a speech by the head of the good Party, Meral Aksener, an opposition nationalist party, who said that the government would deal with the country's inclusion in the gray list in its usual way, that it was a foreign conspiracy against Turkey in order to evade responsibility.
In her speech, Aksener added that we must answer the question "Is there money laundering in Turkey?" Yes, there is money laundering in Turkey, and even more catastrophically, this money laundering is done by officials in the current government".
She added that anyone can easily launder money by applying for asset integrity audits and paying a 1% commission on these assets without addressing the source of the money, thus becoming legal.
Deepening Turkey's Economic Crisis
The inclusion of a State on the FATF gray list, which has 39 members, could have repercussions on foreign investment in that State by affecting its image.
Adding Turkey to the list could further dampen foreign investments after investors have left in the past few years and the rapid sale of wealth in recent weeks.
An IMF research this year found that listing reduces capital inflows by an estimated 7.6 percent of GDP and also negatively affects the flow of foreign direct investment, Sham Observatory reported.
Former Treasury Department officials told the Wall Street Journal that the FATF's designation of Turkey "is likely to spur money out of the country as banks and other foreign investors are forced to reassess their operations".
Turkish analyst Gawdat Kamel revealed that this classification will increase the suffering of the Turkish economy, which has been suffering greatly in the recent period, especially in light of the continuous devaluation of the Turkish lira, especially after the Turkish Central Bank reduced the interest rate.
Kamel said that placing Turkey under surveillance for "shortcomings in the fight against money laundering and terrorist financing will significantly affect the flow of foreign investment and money into the country and may contribute to capital flight".
Turkish President Recep Tayyip Erdogan has been trying to improve the economic situation to shore up support by securing more supporters in the face of rising opposition arrows.
Links to terrorism
The inclusion of Turkey on the FATF gray list sheds light in its timing and contents on Ankara's past and current links with extremist groups in Syria and its transformation in past years, in which dangerous jihadist organizations have emerged on the Iraqi and Syrian arenas, into a "transit station" for hundreds of foreign jihadists, especially from Tunisia and Libya, in addition to helping the Iranian regime circumvent U.S. sanctions.
The Turkish analyst pointed to the case of the State-owned Halk Bank, which is under investigation in the United States for participating in evading American sanctions on Iran. He added that the matter was sponsored by the current Turkish government, and did not rule out its involvement in other acts of money laundering.
Last week, a US appeals court rejected a request by Turkey's Halk Bank to overturn his conviction on charges of helping Iran evade US sanctions.
In May 2020, a U.S. court sentenced former Bank Assistant General Manager Mohamed Hakan Atilla to 32 months in prison for a variety of charges such as "bank fraud and conspiracy to violate U.S. sanctions on Tehran".
Many press reports refer to terrorist travel from Tripoli airport to Istanbul airport and from there to Syria, with the knowledge or with the indulgence of the Turkish authorities. At that time, their main focus was on supporting Syrian opposition groups supported by terrorist groups, including al-Qaeda and its affiliates and the Islamic State, to overthrow the regime of Syrian President Bashar al-Assad.
"The Turkish secret service had been training, financing and forming armed groups to fight against Syrian forces, and to date it has been linked to some of them".
The issue of money transfers from abroad to terrorist groups in Syria has also been the subject of monitoring and follow-up by international centers concerned with jihadist organizations. These centers, along with Western intelligence reports, indicated that Turkey was a hub for the flow of these funds, from where they would reach northern Syria, the Turkish occupation areas and Syrian opposition strongholds.
The International Financial Action Task Force also included Jordan and Mali in its list of growing regulators of financial activities. Other countries on the list include Pakistan, Morocco, Albania and Yemen.
Recently, the Group had excluded Botswana and Mauritius from the list of 23 States, indicating that they had made some progress.
"The body removed Turkey from its gray list in 2014 after Ankara made various amendments to its legal and regulatory framework". "Yet Ankara's systematic shortcomings in implementation continued, according to the group, prompting it to return it to the list".