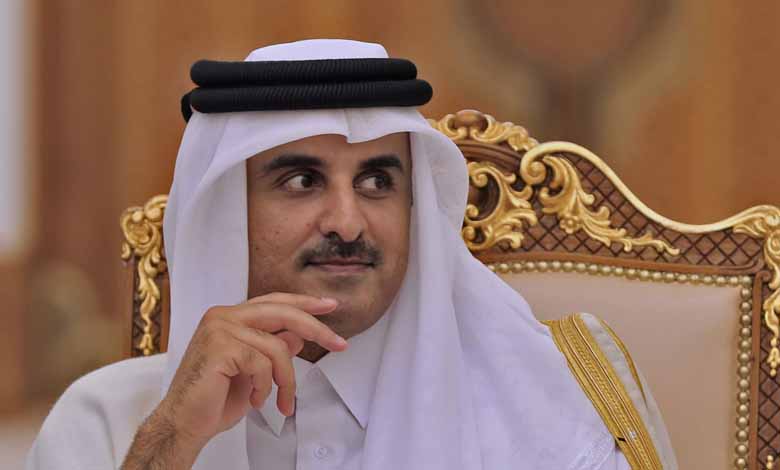 ---
Despite the Al-Ula agreement signed between the Arab Quartet on the one hand and Qatar on the other, forcing the signatories to be media neutral and not to mention the internal situation of the two signatories, Doha continues to use its media to mistreat the Quartet.
Qatari journalist Abdel Aziz Al Ansari attacked Saudi Arabia and its people, claiming that there was moral confusion between participants and guests of the Riyadh season, Saudi National Day and Entertainment Season, for acting in a way that represented the Saudis in an attempt to denigrate the kingdom politically.
Violations against Saudi Arabia
The Qatari media has denounced Saudi Arabia's violations after the two countries reconciled, including Al Jazeera reports on what it calls the Saudi opposition, as well as statements related to the attack on Saudi Crown Prince Mohammed bin Salman.
In this context, Saudi politicians have described Qatar's move, which seeks in public to show its desire to return to the Arab ranks, while secretly supporting people who attack the Quartet and their people.
Mohammed Al-Zalfa, a former member of the Saudi Shura Council, writes: There are people from whom the Qatari system takes advantage to attack Arab states, first Saudi Arabia, which confirms that Doha is using these people to show its abuse of Arab states through these markets, like Abdel Aziz Al-Ansari, who serves the Qatari system.
The former Saudi parliamentarian added that it was strange that these individuals were cynical towards countries like Saudi Arabia and other countries. We have not heard of their country's violations against opponents and tribes. We have not talked about their country's support for "terrorism" around the world, especially in the Arab region.
Mohammed Al-Zalfa added that Qatar, behind all extremes, has left these elements through social media to foil Arab states, explaining that Qatar and its elements are using terrorist means to harm Saudi Arabia and implement an anti-Arab agenda.
Saudi journalist Sami Al-Murchid, on the other hand, has described Al-Ansari as a stupid person and a layman, calling for political mobilization by some of his successors towards Saudi Arabia, promoting the existence of moral degradation in the kingdom, which, according to Al-Murchid, is a complete distortion.
In his statements, Al-Murchid adds: « They attack Saudi Arabia for political reasons that have nothing to do with virtue, because they know that Saudi Arabia is a centrist state with a centrist conservative people, its regime and morality do not leave room for impunity, but they continue to lie to make their possible campaign»
He continued: "What Al-Ansari said is against all treaties and conventions and must be held accountable for his actions, especially when he insulted the Saudi woman by telling her that she despised her ethics and violated her inviolability".
He also pointed out that the countries of origin of those attacking the kingdom are full of brothels and brothels, and that what is happening in the kingdom is just tourism and recreation.
The UK's Daily Mail has revealed that Qatar can sell and deliver alcohol to its hotels and nightclubs, including trying to attract fans during the 2022 World Cup.
The daily reported that officials in Doha plan to send football fans to the desert to drink alcohol and set up areas for their concerts.