Exclusive
The UAE rehabilitates and maintains schools in Chadian Amdjarass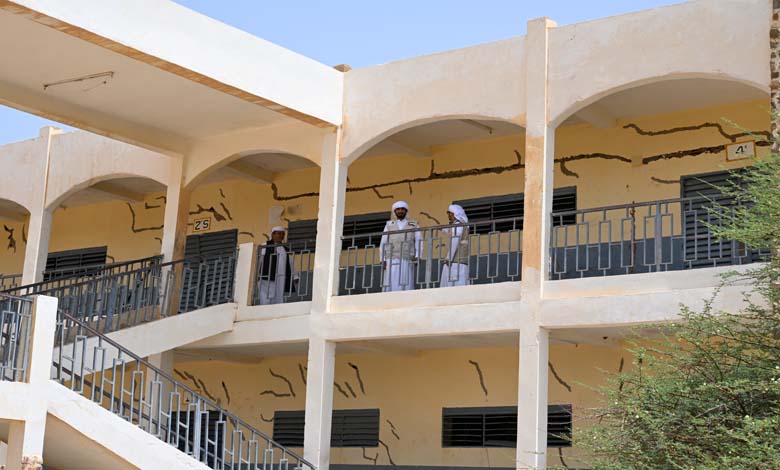 ---
The United Arab Emirates has undertaken a project to rehabilitate and maintain several schools in the Chadian city of Amdjarass, as part of its humanitarian efforts in the Republic of Chad. This project is carried out under the supervision of the UAE's Aid Coordination Office in Chad and the UAE Humanitarian Team.
The UAE continues its leading role in humanitarian work by focusing on the rehabilitation of schools and improving the educational environment in Amdjarass. This effort aims to provide a conducive environment for students to acquire knowledge and education.
The UAE Humanitarian Team has put forth significant efforts through field visits to assess the needs of the schools before the rehabilitation process. They have also engaged with Chadian officials in Amdjarass, receiving detailed explanations of the essential requirements to ensure that they are met to the highest standards and criteria.
The UAE Humanitarian Team visited three schools to inspect the ongoing rehabilitation work, which recently began. This work is carried out in coordination with the UAE Aid Coordination Office in Chad. Maintenance activities are progressing rapidly in classrooms and other facilities, in preparation for the start of the new academic year in Amdjarass. Classrooms will be equipped with modern furniture. and school facilities will be upgraded. Field visits to the schools will continue to monitor the progress of the work until maintenance is completed.
The UAE Aid Coordination Office in Chad continues its efforts by conducting field visits to villages in Amdjarass. aiming to provide basic necessities to Sudanese refugees and the local community while assessing their requirements .and striving to meet them as quickly as possible.