Society
Top 10 high fiber foods for effective and lasting weight loss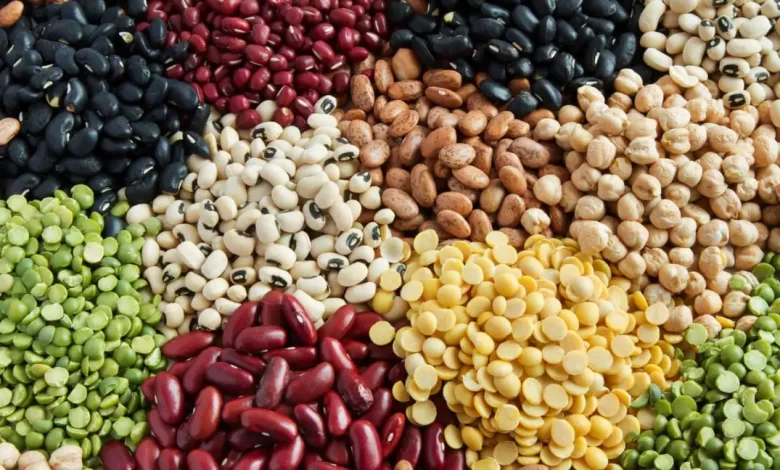 ---
Before revealing the list of foods rich in fiber to lose weight, it is important to first clarify that this is not a miracle weight loss. Yes, fiber will boost your digestive health, but it won't get rid of those 5 pounds in a week. To lose weight effectively and without risk to your health, you must eliminate the bad habits that prevent you from losing weight and moving more. Healthy and balanced food and bet. In case of doubts and any illnesses, do not hesitate to seek the advice of a certified nutritionist.
Berries: small fruits that have everything big
Need a food rich in fiber and low in calories to chew without remorse? Berries come to your rescue to diversify your daily menu. Strawberries, blackberries, raspberries… you can eat them as they are or easily add them to healthy smoothies. Mixing them with Greek yogurt is a great idea for a healthy snack to whip up when the afternoon cravings hit.
The avocado is also a food rich in fiber to lose weight
In addition to its high content of healthy fats, the avocado also contains 6.7 g of fiber per 100 g. Versatile fruit par excellence, it invites itself in our salads, smoothies, toasts and even in some healthy cakes.
Chickpeas – another versatile food to go for
Whether adding it to a healthy and balanced salad or preparing a traditional hummus, chickpea is a fiber-rich food for weight loss to add to the menu without remorse. There are 13.1 g of fiber and 14.7 g of vegetable protein for a cup of canned chickpeas.
Black beans: a surprisingly high fiber food for weight loss
Believe it or not, black beans fit perfectly into the weight loss diet and deserve our special attention. A cup provides about 12 grams of fiber, 16 grams of protein and 240 calories.
Fill up on chia seeds
Despite their tiny size, chia seeds are an excellent source of fiber, with 4 grams per tablespoon. Very beneficial for digestive health, they are added to salads, smoothies and in a large number of cakes. Our favorite ? The chia pudding recipe without a doubt!
The lenses!
Packed with nutrients and inexpensive, lentils belong to the family of legumes that are particularly good at intestinal health. Whether it's a comforting soup with cumin, coriander and cinnamon or a healthy vegetarian salad, you can enjoy the benefits of lentils in many different ways.
Pears: The star fruit of autumn not to be underestimated
Pears are also part of the fiber-rich foods that deserve to be added to our menus. Delicious and nutritious, it's actually one of the most fiber-rich fruits for weight loss. Its content is equivalent to 5.5 g for a medium-sized pear.
Food rich in fiber to lose weight: Banana
An excellent source of several essential nutrients including vitamin C, B6, and potassium, bananas are also high in weight loss-boosting fiber. There are 2.6 g per 100 g.
Broccoli offers a burst of nutrients
Broccoli is one of the most nutrient dense foods to ever exist! This cruciferous vegetable is packed with vitamin C, K, B, potassium, iron, antioxidants and more. Its fiber content is 2.6 g per 100 g. Enough to prepare a good healthy broccoli salad and keep the line!
From the same family as broccoli, Brussels sprouts are full of several vitamins and minerals. 100 g offer 3.7 g of fiber and there is still a fairly high content of vitamin K and potassium.