Turkey
Turkey: Human rights report reveals Erdogan's violations against journalists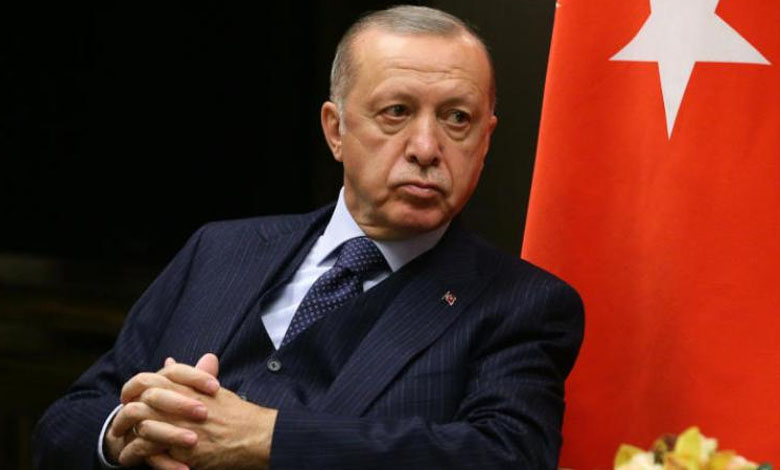 ---
The press in Turkey is in its worst state of affairs, with the Turkish regime continuing its all-out assault on press freedom in the first half of this year, with an escalation of systematic repression of independent media, according to a biannual report published by The Media Freedom Rapid Response (MFR), an organization that monitors media violations.
Impact center
The press profession in Turkey witnessed 71 violations of freedom in the period from January to June this year, including 171 persons or media entities attacking, according to the Media and Freedoms Commission of the organization that tracks, monitors and interacts with violations of press and media freedom in the member and candidate countries of the European Union. The Turkish government led by Recep Tayyip Erdogan has disabled free press over the past two decades, especially in the wake of the coup attempt in 2016, the country ranks 153 out of 180 countries in the Reporters without Borders World Press Freedom Index 2021.
According to the report, "The increase in criminal charges and arbitrary arrests makes it difficult to criticize the ruling Justice and Development Party (AKP), while physical attacks on journalists by police and individuals have created a hostile and dangerous work environment, where Turkish journalists commonly face legal persecution, citing more than half of the 59.2% cases recorded by the organization". Journalists in Turkey have been subjected to physical violence by the police, especially while covering the protests," which constituted one in three cases by 33.8%.
Jailing journalists
According to the organization, Turkey, which was once the worst country to imprison journalists, now ranks sixth in the CPJ population. Eighteen journalists remain behind bars while Turkish courts continue to prosecute cases against others on charges such as "insulting the president", "espionage" or "spreading terrorist propaganda." The most common charges Turkish journalists face are terrorist propaganda and membership in a terrorist organization, it said, adding that in April alone "at least 12 journalists were physically assaulted or assaulted by the police while covering a press statement commemorating the 1 May 1977 massacre."