Turkey
Turkish prospection ship, Oruc Reis, returned to the port before the EU summit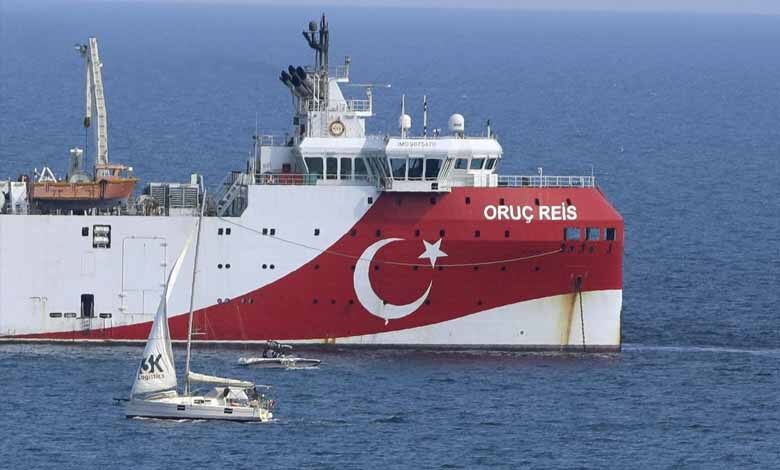 ---
Less than two weeks before a European Union summit where the bloc would examine possible sanctions against Ankara, Turkey's seismic prospection ship Oruc Reis returned to the port on Monday from contested Mediterranean waters.
It should be noted that NATO members Turkey and Greece have different interests in continental shelves and rights to potential energy resources in the eastern Mediterranean. In August, Tensions started when Ankara sent Oruc Reis to make energy drilling prospects in waters also demanded by Greece.
In fact, before a previous EU summit in October to allow for diplomacy, Turkey withdrew Oruc Reis from disputed waters, but it sent the ship later after what it described as unsatisfactory results from the summit. Earlier this month, Turkey declared that Oruc Reis would function in the region until November 29.
On Monday, the energy ministry related that the ship had finished a mission which begun on Aug. 10. It stated in a tweet: Our ship, which has collected 10,995 kilometers of 2D seismic data, has returned to the Antalya port.
Refinitiv vessel tracking data affirmed that Oruc Reis returned to the port in Antalya on Monday morning. The same data also showed drillship Yavuz in waters near Turkey's southern coast, whereas seismic survey ship Barbaros Hayreddin Pasa remained at sea south of Cyprus.
Otherwise, after weeks of tension, Ankara and Athens agreed to continue discussions about their disputed maritime interests in September, which ending a 4-year of gap. Since, Greece has related that it would not start talks as long as Turkish ships were in disputed waters.
On its part, the EU's Parliament appealed last week for sanctions against Ankara over President Recep Tayyip Erdogan's visit to Northern Cyprus and Turkish operations in the eastern Mediterranean that it described as illegal. However, Turkey reported that it completely rejected this.
Furthermore, EU leaders would gather on Dec. 11-12 to discuss the sanctions, while France leads a bloc company to sanction Turkey. Paris has not yet imposed sanctions, but diplomats declare that any actions would target areas of Turkey's economy related to hydrocarbon exploration.