Sport
Al Nassr: Cristiano Ronaldo's Furious Reaction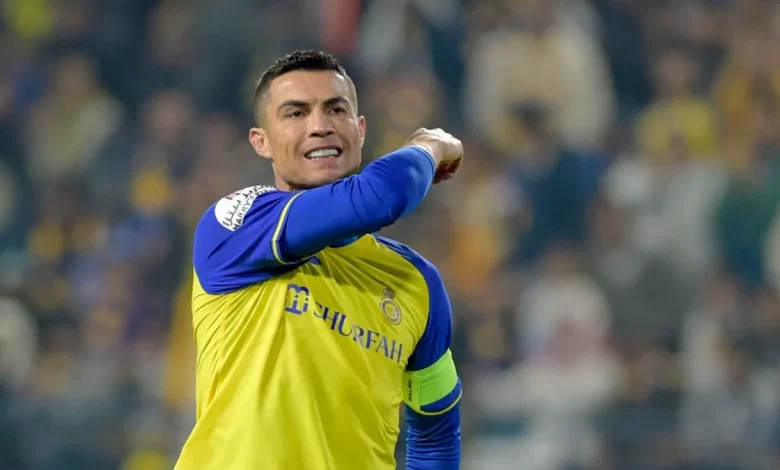 ---
After trailing 1-2 until the 88th minute, Al-Nassr ultimately secured a 4-2 victory over Shabab Al Ahli, a club from the United Arab Emirates, in the finals of the Asian Champions League qualifiers this Tuesday. A triumph that allows Cristiano Ronaldo and his teammates to advance to the group stage.
Al-Nassr clinched a hard-fought victory against Shabab Al Ahli, a UAE club, in Riyadh on Tuesday night, prevailing 4-2 after being down 1-2 until the 88th minute. This success ensures that Cristiano Ronaldo and his teammates qualify for the group stage of the Asian Champions League.
Cristiano Ronaldo Highly Frustrated with the Refereeing Despite Al-Nassr taking the lead just 11 minutes into the game, with Anderson Talisca heading in a perfect corner from Marcelo Brozovic, the visitors equalized seven minutes later, followed by a brace from Emirati midfielder Yahya Al Ghassani after halftime.
During halftime, Cristiano Ronaldo strongly expressed his dissatisfaction with the refereeing. The Portuguese forward demanded as many as four penalties during the first half but didn't receive a single one, which greatly angered him. Before leaving the field at halftime, he addressed the assistant referees harshly, threw his captain's armband, and even pushed an employee of Shabab Al Ahli who asked for a selfie.
Last-Minute Victory Before the start of the second half, the referee tried to ease tensions with Cristiano Ronaldo, who retorted by telling him to "wake up." He and his teammates pushed to equalize, trailing 1-2 after only 45 seconds of play in the second half.
The 88th-minute entry of Ayman Yahya, replacing Ghislain Konan, shifted the momentum as he delivered a cross that allowed Sultan Al Ghannam to equalize 2-2, according to rmcsport.bfmtv. On the field, Cristiano Ronaldo raised his arms towards the stands, urging his supporters to rally behind the team.
Seven minutes later, Anderson Talisca headed in another cross from Ayman Yahya, securing the victory for Al-Nassr (3-2, 90+5). Cristiano Ronaldo made his mark on the match, delivering a well-timed assist to Marcelo Brozovic after executing a solo counterattack (4-2, 90+7).
A hard-fought victory and a qualification for Cristiano Ronaldo, who continues to make history in the Champions League, now in Asia. Al-Nassr advances to the group stage of the AFC competition and will be in Pot 4. The draw is scheduled for this Thursday at 4:00 PM.