Policy
American newspaper reveals the human factors that exacerbated the disaster in Derna, Libya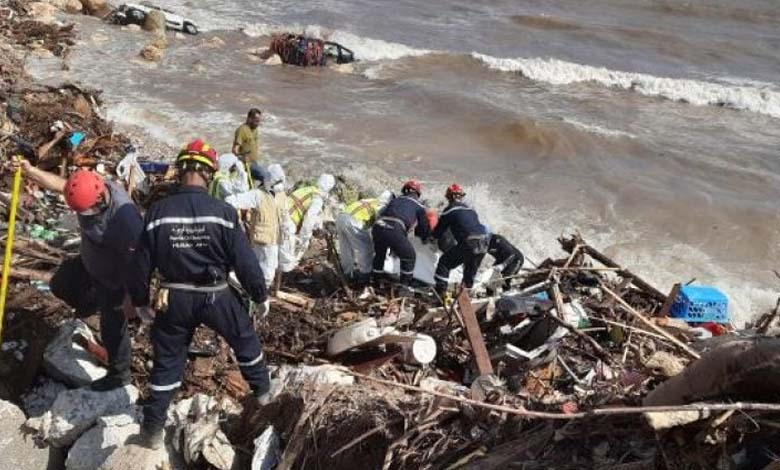 ---
An American newspaper has investigated the reasons behind the catastrophe that struck eastern Libya, confirming that, in addition to the hurricane and natural factors, there were human factors that worsened the crisis.
The investigation by The Wall Street Journal, published yesterday, concluded that "mismanagement and corruption" were among the most important factors that exacerbated the disaster of the floods in Derna, Libya.
The newspaper relied on "official documents," including reports from the "Audit Bureau" affiliated with the government of Abdul Hamid Dbeibeh in western Libya, which is internationally recognized, as well as interviews with Libyan officials and foreign contractors appointed to repair structural problems in the two dams that were destroyed.
Earlier this September, Hurricane Daniel hit the city of Derna, which has a population of 100,000 and overlooks the Mediterranean Sea, causing the collapse of two dams built since the 1970s and resulting in catastrophic floods that swept everything in their path.
The dams were built in 1978 by a Yugoslav subsidiary company. Yugoslavia, the former European state in the western Balkans, which has now disintegrated into several countries, had three companies flee the country for various reasons before the fall of the Gaddafi regime.
In 2003, after the international sanctions on Libya were lifted, a Swiss company came to inspect the dams in Derna and stated that "the structures in them are under pressure" and recommended the "need for their restoration and the construction of a third dam to relieve the pressure on them."
Search and rescue operations continue in the areas hit by the storm in eastern Libya and the city of Derna. Meanwhile, the death toll from the floods has risen to 11,300 according to the United Nations.
The Ministry of Health in the parliament-appointed government denied the accuracy of the figures announced by the United Nations regarding the number of victims and confirmed that it alone is authorized to issue the numbers of the dead.
The ministry stressed that the figures provided by the United Nations could "cause panic," noting that the number of victims is 3,283, and they have been buried.