Turkey
Erdogan meets Israeli PM for first time since 2008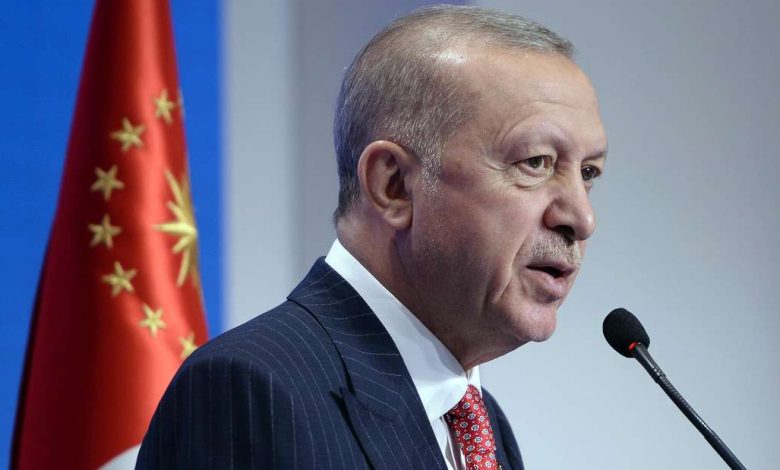 ---
Israeli Prime Minister Yair Lapid will meet on Tuesday with Turkish President Recep Tayyip Erdogan on the sidelines of the UN General Assembly
Israeli media reported, Saturday night, that the Israeli Prime Minister's Office confirmed the meeting.
It will be Erdogan's first meeting with an Israeli prime minister since former Prime Minister Ehud Olmert met him in Ankara in 2008.
The next step is the normalization of relations between the two States, which announced about 3 weeks ago the restoration of diplomatic relations to the highest level.
"Prime Minister Yair Lapid will take off on Monday night for a visit to the UN General Assembly where he will deliver his speech on Thursday", the Israeli Prime Minister's Office said in a statement.
"During the visit, the Prime Minister will meet British Prime Minister Liz Trass, Turkish President Recep Tayyip Erdogan, Greek Prime Minister Kyriákos Mitsotákis and UN Secretary-General António Guterres," he added.
"There is a possibility of holding other meetings," he said.
"The prime minister will also meet with the heads of major Jewish organizations operating in North America and attend the annual conference of the Friends of the Israeli Army. This conference will bring together about 500 of the biggest supporters of this organization, which works for the welfare of army soldiers and also provides scholarships for them.
Israeli officials had previously indicated that Tel Aviv and Ankara had held talks in recent days on holding a meeting between Lapid and Erdogan, on the sidelines of the meetings of the United Nations General Assembly in New York.
The meeting was preceded by a phone call between Erdogan and Lapid last month, in which the Turkish president said that his country would take the necessary steps to appoint a new ambassador to Israel as soon as possible.
Erdogan expressed his satisfaction with the progress made in relations within a framework agreed upon during recent visits to Turkey by Lapid and Israeli President Isaac Herzog.
The process of normalizing relations between the two countries began after the formation of the Bennett-Lapid government in June last year.
Three weeks ago, Israel and Turkey announced full normalization, with diplomatic relations returning to the highest level and ambassadors and consuls appointed after more than four years with low level of relations.
Prior to the announcement, the two countries signed an aviation agreement that will allow for the renewal of Israeli Airlines flights to Turkey, after many years in which flights between the two countries were only operated by Turkish airlines.