Turkey
Erdogan will be in Qatar and Kuwait on Wednesday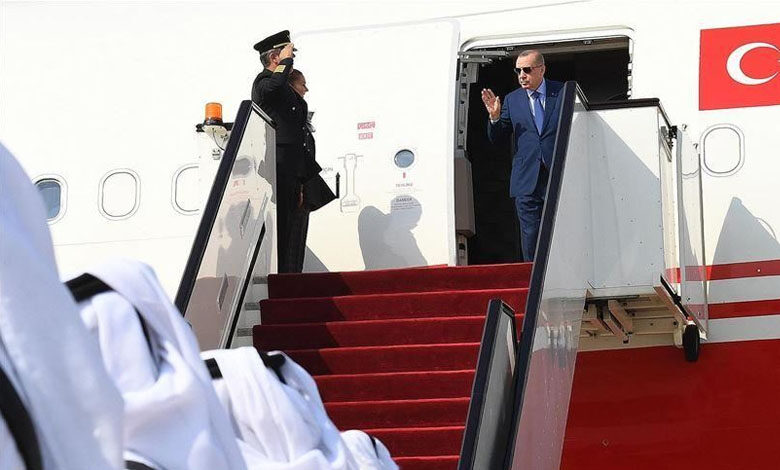 ---
The office of Turkish President Recep Tayyip Erdogan declared that Erdogan will visit Qatar and Kuwait on Wednesday. In the Turkish Presidency statement: As part of his visit to Kuwait, President Erdogan will meet with Emir of Kuwait Sheikh Nawaf al-Ahmad al-Jaber al-Sabah, who has taken office after the late Emir of Kuwait Sheikh Sabah al-Ahmad al-Jaber al-Sabah, and extend his condolences. All aspects of the bilateral relations will be addressed and views on regional developments will be exchanged at the talks.
Indeed, during Erdogan's visit to Qatar he will meet Emir Sheikh Tamim bin Hamad al-Thani. The same the statement reported that the two leaders are expected to review the opportunities aimed at further enhancing the current cooperation between Turkey and Qatar, and to discuss regional and international issues.
In fact, Ankara and Doha have developed their ties in recent years since Saudi Arabia, the UAE, Bahrain and Egypt stopped relations with Qatar in 2017, with accusation that it is supporting terrorism and this was denied by Doha. Qatar aided Turkey to improve its foreign reserves with a $15 billion agreement declared in May to help Turkey's stressed economy.
Doha also backs the intervention of Ankara in Libya; it helped the Government of National Accord (GNA) in its confrontations against the Libyan National Army (LNA), commanded by Khalifa Haftar and sponsored by Egypt and the UAE.