Sport
Lionel Messi, the 'Octopus' of the Golden Ball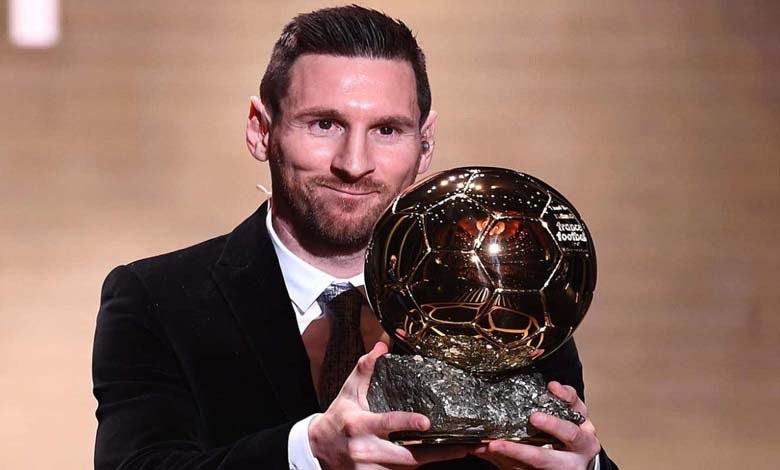 ---
The Argentine legend Lionel Messi shattered all historical norms in football and etched his own history in the world of the beautiful game.
Messi crowned his historic achievements with an eighth Ballon d'Or award in his career, solidifying his record as the most decorated player throughout the ages, three titles ahead of his prominent rival, the Portuguese Cristiano Ronaldo.
This new milestone in Messi's historic journey came on the heels of fulfilling his greatest dream, winning the FIFA World Cup for the first time in his career, after several previous attempts that didn't yield success. He continued to reap the rewards of that achievement about 10 months later, securing the title of the world's best player for the eighth time in his career.
The captain of the Argentine national team donned the attire of an octopus with eight arms, each bearing a golden ball, representing different parts of his historic journey in the world of football. During this journey, he achieved titles that no one else could claim in the history of the beautiful game.
The Argentine legend, who has surpassed the age of 36, continues to enchant football fields, whether in the jersey of the Argentine national team or with his new club, Inter Miami in the United States. With this new experience, he prefers spending his later years in the game far from the European continent and its turmoil.
Despite Messi's advancing age, everything is expected from the global football legend, and although he hinted at not participating in the upcoming 2026 World Cup, the adoring fans of "The Flea" still hope for a change of heart from their first star.
Messi's fans hope to witness a farewell tournament for him, possibly accompanied by a ninth golden ball, with which he can continue breaking more records in the world of football that he has been manipulating throughout his career.