Sport
Messi's Personal Guard in Miami: Who Is "Devoted" Yassin?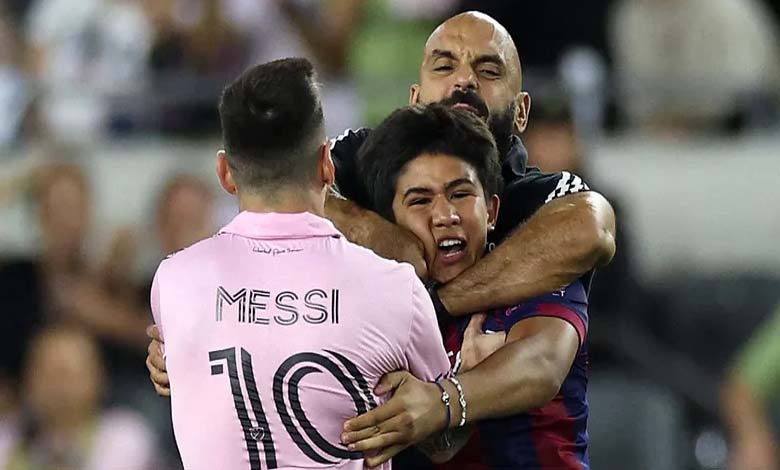 ---
Yassin Shweiky, the new personal guard of Argentine star Lionel Messi, has garnered widespread attention for his unwavering protection of the Argentine star during Inter Miami matches.
According to the "Mirror" newspaper, David Beckham, the president of Inter Miami, recommended Shweiky as Messi's security guard, acknowledging the need to protect the most famous football star ever in the United States.
During matches, Shweiky's responsibilities include patrolling the stadium perimeter and monitoring every move Messi makes. Reportedly, Shweiky earns an annual salary of $250,000 for protecting Messi.
His vigilance and speed help him deter potential intruders from approaching Miami's captain. His dedication to his task has significantly increased his popularity on the internet.
Reports suggest that Shweiky is a former U.S. soldier with military experience in Iraq and Afghanistan as a Marine.
According to his personal accounts, Shweiky professionally competed in the sports of boxing and Taekwondo.