Turkey
Months before the presidential elections… Erdogan loses his popular support in the latest opinion poll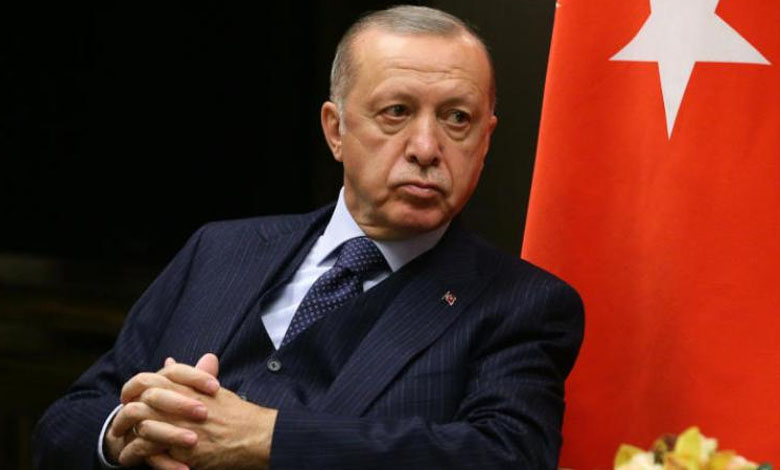 ---
Turkish President Recep Tayyip Erdogan lacks the support of the majority of voters before the presidential elections in the country, according to a survey conducted by the leading Turkish company, Metropol, last June. The results showed on Thursday evening, indicating that the Turkish leader might lose his throne in the upcoming elections after a big series of failures at all levels, whether internally or externally. At the top of this is the economic collapse, inflation rates reached their highest level in 24 years, in addition to the loss of the lira more than 80% of its value.
Erdogan's Public Decline
The Turkish website Ahval confirmed that the poll showed that Erdogan has the ability to attract the support of only 40% of the voters, Ozer Sinkar, the head of Metropolis, tweeted on Thursday evening. The poll also showed that Meral Akşener, the leader of the opposition Good Party (center-right), led the list of potential candidates with 49.9%, followed by Kemal Kılıçdaroğlu, the head of the main opposition Republican People's Party with 49.2%.
The website said that Erdogan and his ruling Justice and Development Party (AKP) should hold presidential and parliamentary elections by June next year, in light of the decline in his support rate due to the economic problems in the country. The lira fell by 44% against the dollar during the past year alone, with a total decline of more than 80% in recent years, while the annual inflation rate jumped to 78.6% in June, the highest level since 1998, which led to a decline in living standards.
Defeating Erdogan
According to the Turkish website, the poll showed that Erdogan could win the support of 46.4 percent of voters when swing voters are included in the accounts. In such a case, Akşener would get 55 percent of the vote, while Kılıçdaroğlu would get 51.4 percent. According to the poll, the percentage of voters who said they would definitely not vote for Erdogan was 42 percent.
Six opposition parties, including the Republican People's Party and the Iraqi People's Party, were canceling Turkey's presidential system of government that gave broad executive powers to Erdogan in 2018, and are also working to present a joint candidate to run against Erdogan.