Sport
NBA: LeBron James is done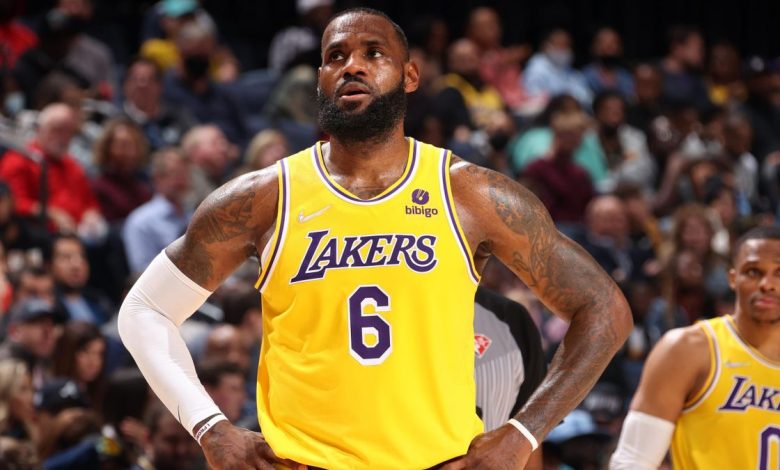 ---
In great difficulty in their series against Denver, the Lakers must react or be eliminated at the door of the Playoffs final.
Led 3-0 by the Nuggets, LeBron James and his teammates would no longer have any chance of qualifying.
In any case, this is what the American legend Magic Johnson thinks.
Between Nuggets and Lakers, the duel was set to be smashing.
Three meetings later, Denver's game has turned out to be better than his opponent, and he is now 3-0.
The impression left by Malone's men even suggests that a Lakers victory is now highly unlikely – a scenario unimaginable after the previous round.
Long awaited for this Western Conference final, LeBron James failed to bring his teammates in his wake.
Magic Johnson was an attentive spectator in those conference finals, hoping for better performances from the Lakers.
Following Game 2, lost by his team of hearts, he was already very critical of LeBron James and Anthony Davis, clearly putting the defeat on their backs.
"I've never seen LeBron James miss a dunk and several wide-open layups in a playoff game." After Game 3, Magic Johnson reversed his judgment.
Denver is too strong
After a lightning-fast 3-0, Magic could only logically see through.
"I have to apologize to the Denver Nuggets, they proved to be a better and more talented team when they won the Lakers tonight (Sunday).
They sent out a big warning to both teams in the Eastern Conference, and showed they were determined to win a title!", before adding a special mention to the two Nuggets superstars:
"When you have two superstars like Jokic and Murray playing at a high level at the same time, it's unstoppable. If they continue like that in the NBA Finals, the Nuggets will be champions!"