Sport
Ronaldinho Denies "Baseless Accusation" and Claims to Be a Victim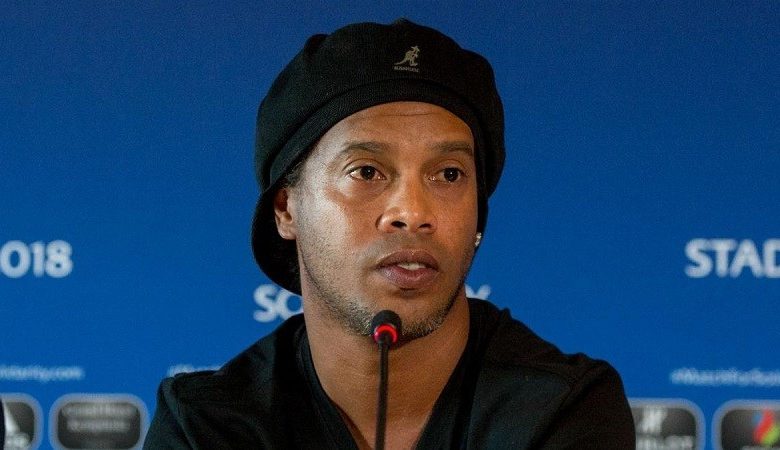 ---
Former Brazilian football star Ronaldinho has denied any association with a suspected cryptocurrency fraud company that used his image in advertisements to promote its operations.
The Ballon d'Or winner appeared before a parliamentary investigative committee in Brasília that had summoned him as a witness to testify regarding his alleged role as the founder and partner of "18 K Ronaldinho."
The company had promised astronomical returns on investments, up to 400 percent in one year. However, several hundred customers filed complaints of fraud, demanding compensation totaling over $61 million.
The former Paris Saint-Germain and Barcelona player began his testimony by stating, "Contrary to what this investigative committee has stated, I am not a founder or partner of '18 K Ronaldinho.'"
Ronaldinho claimed that he had signed a contract in 2016 with the American watch brand "18 K Watches" allowing them to use his image for an advertising campaign. However, according to the two-time FIFA World Cup champion, the images taken during this campaign were used without his consent by the cryptocurrency investment company.
The 2005 Ballon d'Or winner, who gave his testimony wearing a black cap and dark sunglasses, said, "They used my name without justification."
He acknowledged that he was aware the company was using his name but did not take any legal action, emphasizing that he himself had been a victim of the alleged fraud.
The Brazilian declined to answer most of the investigative committee's questions due to a judicial decision allowing him to remain silent during the trial.
Ronaldinho appeared before the parliamentary investigative committee after refusing to attend two previous sessions. The committee had threatened to have the police arrest him and forcibly bring him to testify if he did not appear for his hearing.
His brother and business manager, Roberto de Assis Moreira, also testified before the same committee last week.
Criminal charges were filed against Ronaldinho in the case in February 2020 after hundreds of victims lodged complaints against the company for compensation.
A few days later, he was detained for over five months in Paraguay in connection with a case involving forged passports before being released.