Turkey
The ceasefire violations continue in Sudan… and millions face the danger of famine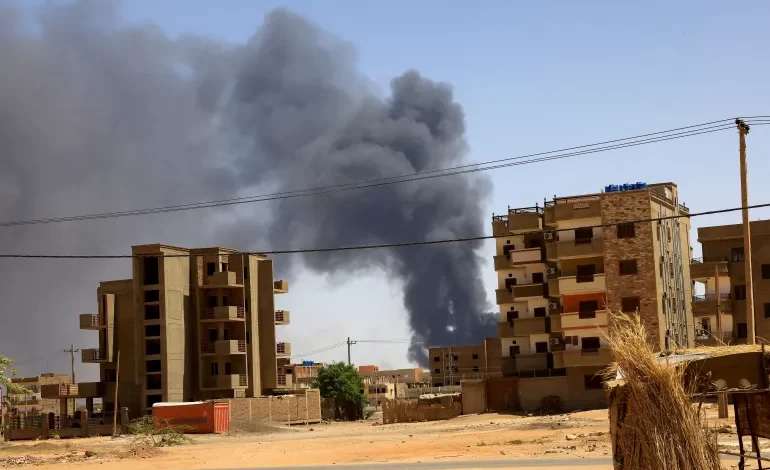 ---
Fighting between forces loyal to rival generals in Sudan shook the western Darfur region on Friday, witnesses said, on the fourth day of a fragile ceasefire brokered by the United States and Saudi Arabia.
According to VOA, the week-long truce, the latest in a series of agreements that have all been systematically violated, was violated just minutes after it went into effect Monday night.
Multiple violations
Since then, there have been other violations of the ceasefire – which aims to allow much-needed humanitarian aid to reach war-ravaged parts of the country – with the warring parties blaming each other, the US network said.
In North Darfur's capital, El Fasher, residents reported "battles of all kinds of weapons," six weeks after a war broke out between the regular army led by Abdul Fattah al-Burhan and the paramilitary Rapid Support Forces.
Millions face starvation
Since fighting began on April 15, more than 1,800 people have been killed, according to the Armed Conflict Site and Event Data project.
"More than a million Sudanese have been displaced, in addition to 300,000 who have fled to neighboring countries, and even before the conflict, a third of Sudan's 45 million people were facing starvation, the UN says." Some 25 million people are now in need of humanitarian aid, the UN said.
"While the current ceasefire has allowed for a lull in fighting, no humanitarian corridors have been opened to allow civilians to leave or to help reach affected areas, the network added."
The US said on Thursday that observers had observed artillery, drones and military aircraft being used in addition to fighting in Khartoum and Darfur.
"We maintain our sanctions authority and if appropriate will not hesitate to use that authority," said State Department spokesman Matthew Miller.
Conditions were particularly worrisome in Darfur, already devastated by a conflict that erupted in 2003 and saw then-President Omar al-Bashir launch his feared Janjaweed militia to crush an ethnic minority rebellion.