Uncategorised
Turkey and Qatar… Negotiations for the release of Israeli prisoners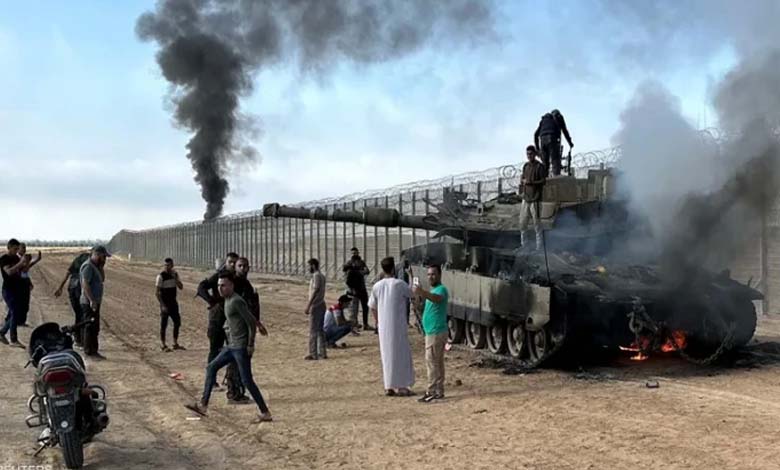 ---
Turkish President Recep Tayyip Erdogan is holding talks with the Palestinian movement Hamas to secure the release of Israeli hostages detained during the "Storm Al-Aqsa" operation.
According to an official source cited by (AFP), negotiations are currently underway for the release of Israeli prisoners held by Hamas in the Gaza Strip.
According to (Reuters), a senior Turkish official stated yesterday that Turkey is engaged in negotiations aimed at releasing civilians held by Hamas.
The official, who spoke on the condition of anonymity, said that President Recep Tayyip Erdogan had ordered discussions.
President Erdogan made phone calls to regional leaders this week to present Ankara's mediation efforts and discuss the Israeli-Palestinian conflict.
Turkish politicians, including Erdogan, met with members of Hamas earlier. No official statement has been issued by Ankara regarding communication with the movement since the conflict began.
Erdogan previously stated that if Israel acts as a military organization, it should not expect to be treated as a state.
Erdogan mentioned that since Monday, he has made numerous phone calls in this regard, totaling approximately 8 phone calls, saying, "We are prepared to do what falls on Turkey, and we do not want to shed more blood."
Erdogan faced criticism for his earlier statements on the war in Gaza, with some viewing his calls for both sides to exercise restraint as a betrayal of the Palestinian cause following the normalization of relations with Israel.
In a related context regarding Israeli prisoners, a knowledgeable source told Reuters two days ago that Qatari mediators had urgently contacted leaders of Hamas to attempt negotiations for the release of Israeli women and children held by the movement in Gaza, in exchange for the release of 36 Palestinian women and children from Israeli prisons.