Society
A gruesome crime in Egypt… He killed his wife and set her body on fire over a divorce request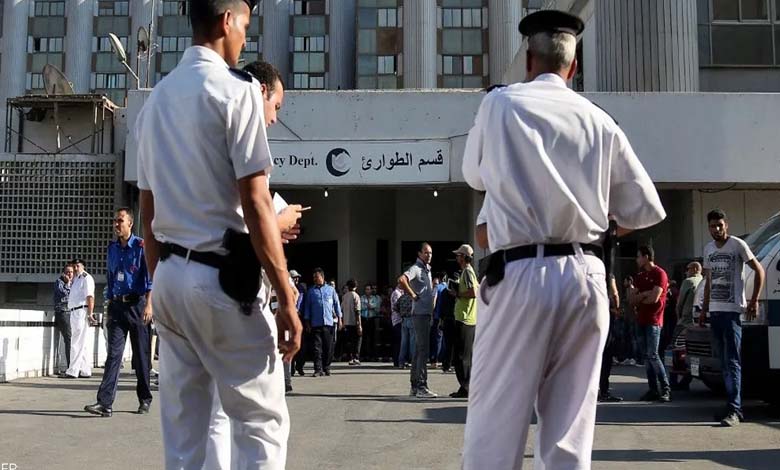 The province of Qalyubiya, north of Cairo, witnessed a heinous murder where a husband fatally stabbed his wife, then butchered her, set her body on fire, and fled. Security forces are intensifying efforts to apprehend him.
The crime, as reported by the security source, occurred in the village of Al-Qalaj in the city of al Khankah. Locals informed the police about a husband killing his wife, setting her body on fire, and escaping following the crime.
Upon the arrival of security personnel, it was revealed that the victim was a woman in her thirties. Her family confirmed to the police that her husband, in his fifties and working as a driver, committed the crime due to disputes between them and her request for a divorce.
This incident comes just hours after a family in the Dokkiya area of Cairo accused the husband of killing his wife due to disputes between them. Only a week ago, a worker in the El Omraniya area of Giza governorate killed his ex-wife by stabbing her. He confessed to the police that he did it upon learning that she was engaged to someone else. Egypt has recently witnessed several shocking crimes, including wives killing their husbands or husbands killing their wives due to disputes that often start small but escalate. There have also been cases of men committing violence against women who refused to marry them or had separated from them.
What stands out in these crimes is that many of them occur in public places or on the street, often involving stabbing or shooting. For example, a University of Cairo employee shot his colleague at her workplace because she refused to marry him, and then he committed suicide.
Fathi Qanawi, a professor at the National Center for Criminal and Social Research in Egypt, explained that considering the increase in population, the crime rate has not necessarily risen. It's a matter of proportion and correlation. The number of crimes when Egypt's population was 80 million was likely much lower than it is now with over 100 million inhabitants.
He pointed out that what has truly evolved or increased is the nature of the crimes and the brutality of their execution, especially concerning domestic crimes.
He explained that there are several reasons for this:
Improper upbringing and education in families, where individuals may not know limits to what they can possess and are unwilling to accept losing something or having it rejected by someone else.

The lack of proper partner selection based on correct and suitable criteria. Instead, choices are often made based on materialistic considerations without regard for compatibility.

The distancing from religion and the absence of simplification of religious matters for young people have led to a lack of consideration for what is permissible (halal) and prohibited (haram). This has resulted in the spread of heinous crimes that were previously unthinkable.

The absence of good morals is one of the main reasons for the alarming evolution of the nature of crimes.

The proper role of schools and universities in educating the new generations has been lacking, with the educational process focusing on rote memorization for passing exams rather than achieving the desired goal of proper upbringing. This has led to unstable and disturbed personalities.

Neglecting mental health as one of the most important aspects of upbringing and life in general.

Drama and cinema have played a significant role in normalizing heinous crimes recently, as children frequently see such acts in movies and TV series.