Exclusive
Al-Kazimi's ability to lead could lead him to second term
Al-Kazimi's successes over the past months pave the way for him to win a second term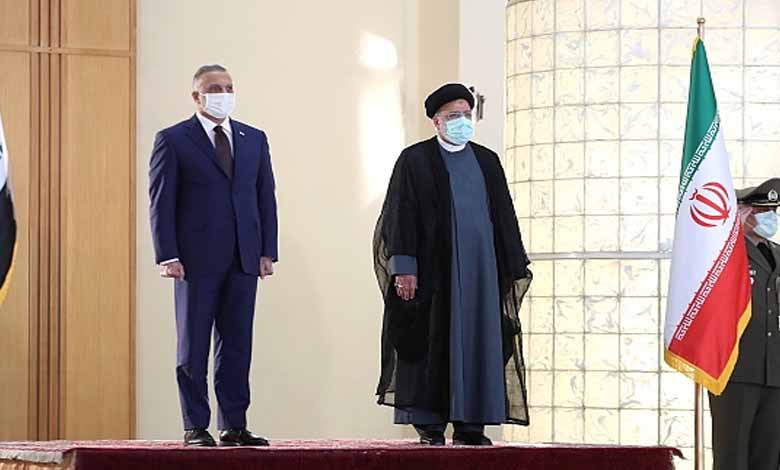 ---
Attention is now focused on the approach of the current Iraqi Prime Minister, Moustafa al-Kazimi, to winning a second term. The course of alliances within Iraqi political blocs is headed towards two camps. The first includes the Sadrist Movement, the Progress Alliance, and the Kurdistan Democratic Party. Over the past few days, these parties have met, exchanged visits, and eventually Al-Sadr's announcement gave rise to this alliance.
Last Friday, al-Sadr tweeted: The will of the free people, above all external pressures and the will of the people, is a national majority government, and no external pressure will deter us from doing so, and any threats will increase our determination, progress and determination towards genuine, free and fair Iraqi democracy.
The coalition (Al-Azm, Progress, Tasmim, and Kurdistan Democratic) announced by al-Sadr includes more than 163 MPs, meaning the government could be passed, without the need for other blocs.
Al-Kazimi's winning index rises
The arrival of al-Kazimi to the state's highest office has led to his political re-positioning and political intrusion, driven by a number of factors that have strengthened his position over the past months and demonstrated his ability to manage matters in a country suffering from severe political unrest.
Al-Kazimi, an independent candidate who is not affiliated with any political party (he headed the position of intelligence chief in June 2016, during Haider al-Abadi's term as prime minister between 2014 and 2018) after he became prime minister, insisted that he did not come to be a political entrepreneur, nor did he want to be a political entrepreneur.
Al-Kazimi chosen as consensus candidate
Political analyst Wail al-Shamre said that al-Kazimi could be chosen as a consensus candidate: Things are moving towards choosing a consensus candidate among the blocs because of the sharp differences between the parties, which will refuse to present a party candidate, which will force them to present a consensus candidate, acceptable to all.
Al-Shamre said that al-Kazimi is the best candidate to lead the next stage, given the complexities surrounding the overall situation in Iraq.
He added that the rapprochement between al-Sadr and al-Kazimi may give the Iraqi scene a new ray of hope towards the formation of a strong government, without foreign interference, with a parliamentary wall supported by the alliance that will be formed between those parties.
The political analyst noted that other political blocs will not oppose al-Kazimi's takeover, as he was able to build acceptance among all, in addition to the satisfaction of the international and Arab circles with him.
Iraq's elections on October 10th resulted in the victory of the Sadrist movement led by Muqtada al-Sadr, winning 73 seats, a number greater than any other faction in the 329-seat council. The pro-Iran bloc won a total of 17 seats down from 48 in 2018.