Turkey
American sanctions on individuals and institutions in Iran and Turkey… Why?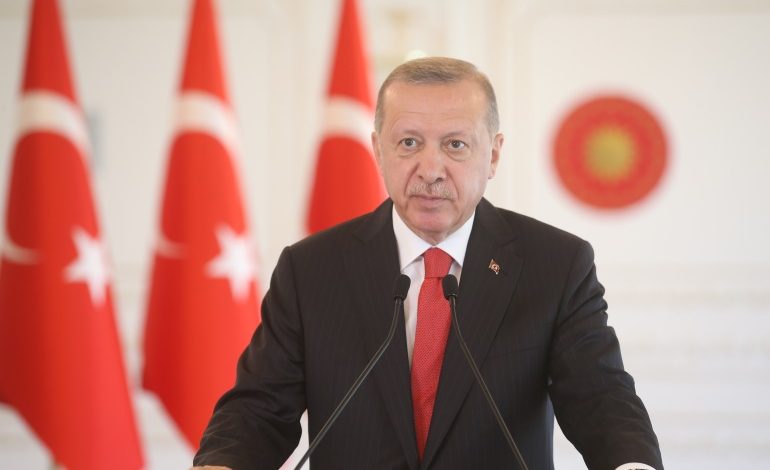 ---
As part of a series of U.S. sanctions targeting Iran's drone industry and its officials since September 2022, the Treasury Department on Tuesday announced sanctions against four entities and three individuals in Iran and Turkey for purchasing equipment to support Iran's weapons and drone programs.
In a statement posted on its website, the ministry said: These entities and individuals worked within a China-based network to supply equipment, including European-origin drone engines, on behalf of Iran's Ministry of Defense, which oversees several companies involved in developing drones and ballistic missiles.
The sanctions list included Iran's Defense Science and Technology Research Center, Amanullah Baidar, who Treasury said worked as the center's commercial director and procurement agent, and Baidar's Farzan Industrial Engineering Company.
Among those sanctioned is a Turkish citizen named Murat Bocky, whom the Treasury Department accused of facilitating the purchase of a variety of defense-related equipment, including chemical and biological detectors, for the company Bidar established.
The Treasury Department said Bocky also "attempted to provide European-origin engines with drone applications and surface-to-air missiles, and to send them to Baidar and Farazan."
"It has sold separately more than 100 European-origin stealth fighter engines and their accessories, worth more than $1 million to companies that may have transferred the engines to Iran," it said.
For months, Tehran has denied sending drones to Ukraine, but with evidence and documents uncovered, Iran's foreign minister, Hossein Amir Abdollahian, claimed in November 2022 that his country delivered drones to Russia "before the war in Ukraine in a limited way."
Meanwhile, coinciding with the imposition of new US sanctions, Iranian leader Ali Khamenei claimed on Tuesday that Iran has no role in the war in Ukraine.
On Monday, the British government imposed sanctions on two senior commanders of Iran's Revolutionary Guard, including those it said were responsible for managing its financial investments, over the brutal crackdown on anti-regime protests following the death of a young Kurdish woman, Mahsa Amini, last September.
The European Union has also imposed a new package of sanctions on Iran for human rights violations, adding eight individuals and one entity to the sanctions list. "In particular, the European Council is imposing sanctions on members of the judiciary who have issued death sentences in unfair trials for their role in torturing convicts," the EU said in a statement.
German Foreign Minister Annalena Baerbock announced that the bloc will impose a sixth package of sanctions on Iran in response to human rights violations.