Policy
Diplomatic rebellion against Macron's bias towards Israel… French ambassadors issue warnings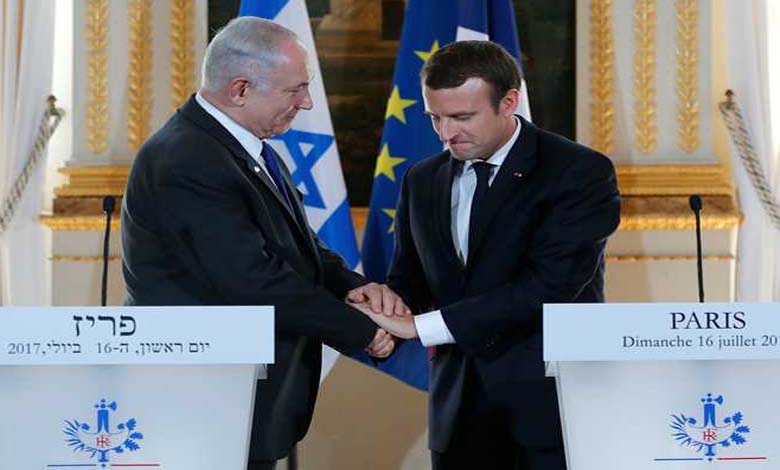 ---
In an unprecedented move in recent history for French diplomacy in the Arab world, several French ambassadors in the Middle East have expressed their regret over Paris's supportive stance towards Israel in its war on Gaza.
According to Le Figaro, around 10 French ambassadors in the Middle East and some Arab Maghreb countries have jointly written and signed a memorandum expressing their regret for the pro-Israel shift adopted by French President Emmanuel Macron in the ongoing conflict between the Israeli state and Hamas. This joint memorandum was sent to the Élysée Palace, and a French diplomat who reviewed it said, "This is not a joke, but in the memorandum, which cannot be described as an opposition memorandum, these ambassadors affirm that our pro-Israel stance at the beginning of the crisis is currently misunderstood in the Middle East and contradicts our traditional balanced position regarding the Israeli-Palestinian conflict."
The ambassadors expressed their concern about the repercussions of the stance on France's interests in the region. The article reveals internal division within the French Foreign Ministry regarding their country's stance on the matter.
The collective memorandum stated, "France is sometimes accused" in some Arab countries "of being complicit in the 'genocidal' acts carried out by Israel", and the resentment has reached the point of threatening one of the French ambassadors working in the region with assassination.
Earlier, during a phone call with his Israeli counterpart Isaac Herzog, the French president backtracked on statements he made during an interview with the British Broadcasting Corporation (BBC) last Friday. In the interview, Macron stated that Israeli airstrikes were targeting civilians, women, and children, and lacked legitimacy, urging Israel to stop.
According to a statement from the Israeli presidency, Macron clarified that Israel is not held responsible for deliberately harming innocent civilians in its campaign against Hamas.
In this context, there has been a sense of displeasure and dissatisfaction behind the scenes at the U.S. Department of State, prompting U.S. Secretary of State Antony Blinken on Monday to acknowledge internal disagreements within his department regarding President Joe Biden's administration's approach to the war between Israel and Hamas.
Blinken sent an email to his staff admitting that "some employees in the department may disagree with the approach we are taking or have opinions on what can be improved."
He also acknowledged the need to do more to alleviate the suffering of thousands of Palestinians in Gaza.
This comes after Blinken received an internal memo signed by employees at the department urging the Biden administration to change its policy on the Gaza war, considering that Israel is committing "war crimes" in the besieged territory.