Turkey
In a new step, Turkey retreats its vessel from the Mediterranean after international pressure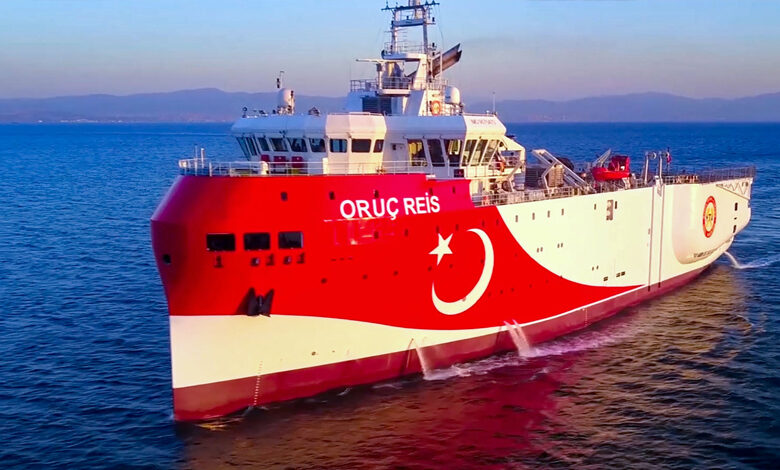 ---
In the presence of international pressure and European alerting to impose sanctions against Ankara because of its prospecting activities in the eastern Mediterranean, the Turkish survey ship Oruk Reis which it has been sent to a disputed area in the eastern Mediterranean last July to search for oil and gas in the waters has finally returned to the port of Antalya, south of Turkey. Thereby, the Greek government praised this step. It should be noted that Natural gas in the Mediterranean is the reason for the conflict between Ankara and Athens.
The Greek government spokesman, Stelios Petsas, said that the retreat of the vessel from the region was a positive step.  While, US Secretary of State, Mike Pompeo, and during a visit to Cyprus, requested Turkey to end its activities that create more tension in the eastern Mediterranean, appealing all parties to back diplomatic means.
Pompeo informed reporters in Nicosia after a gathering with President of the Republic of Cyprus, Nikos Anastasiades, and Foreign Minister Nikos Christodoulides: We are still deeply concerned about the exploration operations that Turkey is carrying out in areas that Greece and Cyprus confirm that they are under their authority in the eastern Mediterranean. He also said: The increasing military tension does not help anyone but the opponents, who wish to see a split in the unity of NATO countries.
On his part, the Prime Minister of Greece, Kyriakos Mitsotakis, calls Turkey to take more steps to resolve the regional conflict between the two countries, whereas the Cypriot Defense Minister, Savas Angelides, accused directly Turkey, affirming that it generates more tension in its ties with Greece and Cyprus by neglecting international law.